Barnaby Joyce thinks the world has gone mad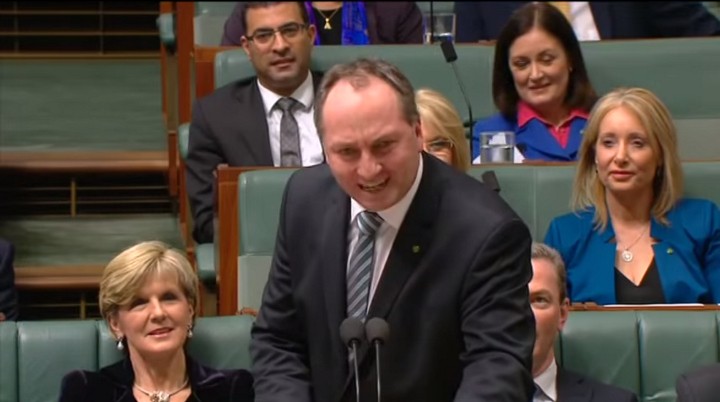 The Federal Agriculture Minister Barnaby Joyce has come out swinging against his own Coalition, declaring that "the world has gone mad" after the approval of the controversial Shenhua Watermark coal mine in his NSW electorate of New England.
The mine will be situated on the Liverpool Plains, 25 kilometres south-east of the northern NSW town of Gunnedah.
I think it is ridiculous that you would have a major mine in the midst of Australia's best agricultural land
The Shenhua Watermark coal mine was conditionally approved by Environment Minister Greg Hunt on Wednesday, despite his parliamentary colleague Joyce some time ago labelling the Chinese government-owned firm as "an absurdity".
I've done everything in my power to try and stop the mine … I think the world has gone mad when apparently you cannot build a house at Moore Creek because of White Box grassy woodlands but you can build a super mine in the middle of the Breeza plains.
Ad. Article continues below.
Despite his strong words against the $1.2 billion project, State and federal Greens MPs have still accused Mr Joyce of failing to protect his own constituents.
Joyce will soon likely face opposition from another front, with former independent MP Tony Windsor discussing taking on Joyce for the New England electorate in the next election.
I haven't ruled it out, haven't ruled it in, it's a possibility.
Windsor retired as the member for New England before the 2013 election, and was one of those responsible for delivering a Labor-party victory in the extremely tight finish of the 2010 election.
Do you admire Barnaby Joyce for putting his local constituents first, in front of his Coalition colleagues? Are we ruining land for growing our own food in the scramble for Chinese cash?