Barnaby Joyce says culture is no excuse for crime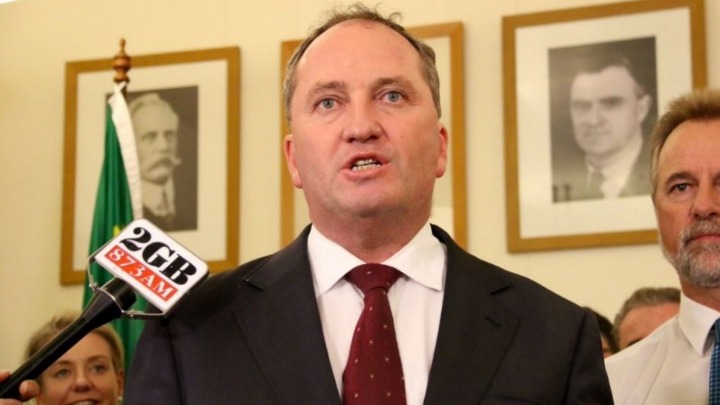 Australia's acting prime minister Barnaby Joyce has hit back at claims culture is a reasonable excuse for domestic violence saying the card cannot be played to excuse a person's crimes.
His remarks come as three leading indigenous women said the alarming rates of family violence in indigenous communities throughout Australia was being dismissed as a "matter of culture".
Speaking from Darwin, the Federal agriculture minister said, "You cannot beat another human being up. Doesn't matter whether you're black, while or brindle. It's against the law, it is against all rule of decency."
The three women — University of Melbourne professor Marcia Langton, Alice Springs councillor Jacinta Price and Josephine Cashman, a representative of the prime minister's Indigenous Advisory Council — are demanding a national task force to address the issue.
They have criticised the Government's national action plan and say that perpetrators get away with their crimes because they can argue that they are victims of 'trauma, racism and colonisation'.
Ad. Article continues below.
Professor Langton says Aboriginal women are up to 35 times more likely than non-indigenous women to be hospitalised because of domestic violence and kinship ties were often used to ensure victims remained silent.
Joyce has backed the Government's $100 million in funding for the Third Action Plan of the National Plan to Reduce Violence Against Women and Their Children 2010-2022, and says domestic violence has an impact right through communities.
"It hurts us all. It ruins the lives of individuals, destroys families and breaks communities. It simple has to stop," he said.
What do you think about Barnaby Joyce's statement — is there ever an excuse for violence? Have you or a loved one been involved in a situation of family violence? Share your stories with us.