Barnaby Joyce isn't happy about One Nation election deal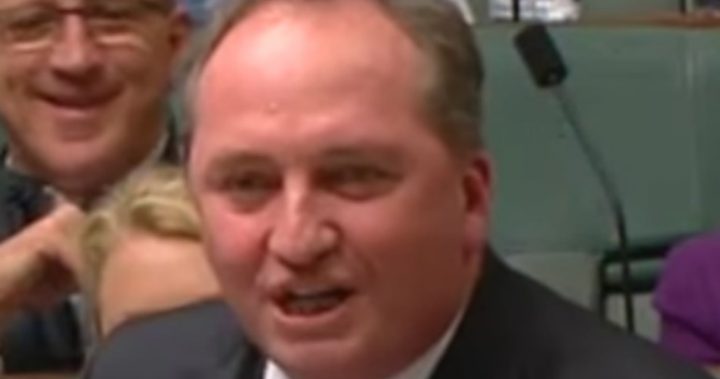 As you've no doubt heard, the West Australian election is just weeks away and Pauline Hanson's One Nation party is climbing up the polls.
On the weekend it was announced the WA Liberal party would preference One Nation ahead of the Nationals in the Upper House.
In return, they've done a deal for One Nation to preference them above Labor in the Lower House.
It's a deal that's in stark contrast to the Liberal Party's long-standing position of putting One Nation last in preferences.
You might be wondering what the Nationals have to say about this deal?
Ad. Article continues below.
Well, as the ABC reported this morning, Deputy Prime Minister and Nationals leader Barnaby Joyce isn't happy.
He said the most successful governments in Australia were Coalition governments of Liberals and Nationals.
"When you step away from that, there's one thing you can absolutely be assured of – you're going to be in opposition," he said.
"This is a disappointing move. I hope the architects of it clearly understand the ramifications of the decision that they're a party to."
And of course both Prime Minister Malcolm Turnbull and former Prime Minister Tony Abbott have weighed into the debate.
Ad. Article continues below.
Prime Minister Malcolm Turnbull told reporters at a doorstop this morning preferences were a matter for the WA branch of the Liberals.
"They have got to make their judgement based on their assessment of their electoral priorities," he said.
"Their objective, you have got to remember is to persuade people to vote Liberal and to return the Barnett Government."
Reporters also questioned Turnbull over Arthur Sinodinos' comments that One Nation were a more sophisticated party now than they had been in the past.
"One Nation has got three Senate seats at the moment after the recount in Western Australia, it is likely then to have four once again," he said.
Ad. Article continues below.
"It is a substantial cross bench party in the Senate and it is taking a policy position on a wide range of issues. It is not a single issue party. It is not a single personality party.
"We deal with it constructively and respectfully because we respect the fact that each of those One Nation Senators has been democratically elected."
It's different to what the Prime Minister said before the last election, when he said One Nation weren't a "welcome presence on the Australian political scene".
Abbott on the other hand said he'd still put One Nation ahead of Labor.
"And I'd be putting the National Party ahead of everyone," he told Radio 2GB.
Ad. Article continues below.
"Because the National Party are our Coalition partners in Canberra and in most states, and they're our alliance partners in Western Australia."
What do you think? Should the Liberals and One Nation have done a deal? Do you think it will help the Liberals win the WA election?