Barnaby Joyce finally does the ice bucket challenge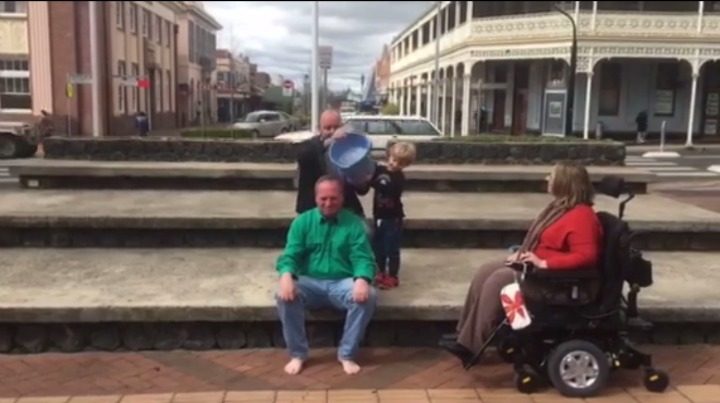 Leave no man behind! That seems to be the motto Deputy Prime Minister Barnaby Joyce is living by these days with the politician proving he'll take part in a social media sensation – no matter how late he is to the party.
Barnaby was in his New England electorate where it was chilly winter's day when he stripped off his boots and jacket and sat on the cold hard pavement to await his icy fate.
Surrounded by a handful of supporters, Barnaby clenched his fists as the bucket of iced water came pouring down on him and even managed to refrain from yelling out loud.
The ice bucket challenge became on online hit in 2014 when celebrities and 'normal' people took part in the chilly stunt to raise money for motor neurone disease ALS – sometimes known as Lou Gehrig's Disease.
It hasn't been seen much online since then, but that didn't stop Barnaby.
Ad. Article continues below.
Although he was two years behind everyone else, it was all for a very good cause with his constituent Clare Vickery, who was diagnosed with Motor Neurone disease in January, nominating him for the challenge.
Her little boy and her husband can be seen pouring the bucket of water over Barnaby in the video with Clare watching on with a big smile.
Whatever you may think of him, you have to give Barnaby props for raising awareness for a good cause.
Which politician would you like to dump a bucket of water on? Are you a fan of Barnaby Joyce?