Barbra Streisand and Susan Sarandon to be preserved forever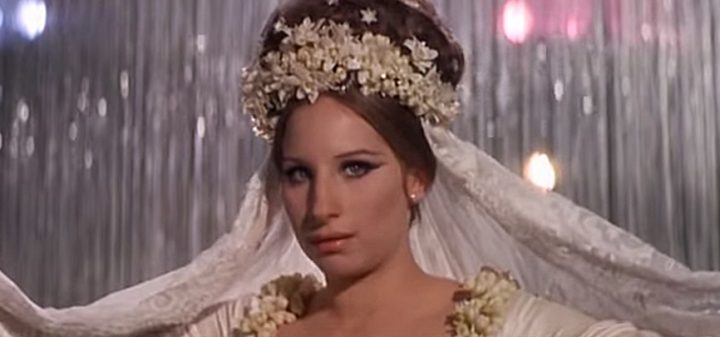 Around this time each year, the Library of Congress in the United States announces their list of films that will be preserved in the film archives. This is bigger than an Oscar, though these films have won their fair share, as this means that the film will be preserved in the Government's vault to guarantee its existence for generations to come.
Ad. Article continues below.
The films selected for this honour are those that have been voted to be "culturally, historically or aesthetically" significant. Movie lovers can vote for their favourite films to go in as well as some selected by the National Film Preservation Board.
Some of the stand out films from this year's batch includes the 1991 Susan Sarandon starring Thelma & Louise, the 1994 Disney animated classic The Lion King, and 1968 musical starring the beautiful Barbra Streisand Funny Girl.
With so many great films on the list some have left people wondering what took so long to have them included such as the 1963 Hitchcock horror classic The Birds, James Dean's breakout film East of Eden, and the controversial Putney Swope which was made by Robert Downey Sr, father of superstar Robert Downey Jr.
Here is the complete list of films to make it into the archive for 2016.
Atomic Cafe (1982)
Ball of Fire (1941)
The Beau Brummels (1928)
The Birds (1963)
Blackboard Jungle (1955)
The Breakfast Club (1985)
The Decline of Western Civilization (1981)
East of Eden (1955)
Funny Girl (1968)
Life of an American Fireman (1903)
The Lion King (1994)
Lost Horizon (1937)
The Musketeers of Pig Alley (1912)
Paris Is Burning (1990)
Point Blank (1967)
The Princess Bride (1987)
Putney Swope (1969)
Rushmore (1998)
Solomon Sir Jones films (1924-28)
Steamboat Bill, Jr. (1928)
Suzanne, Suzanne (1982)
Thelma & Louise (1991)
20,000 Leagues Under the Sea (1916)
A Walk in the Sun (1945)
Who Framed Roger Rabbit (1988)
What films do you think need to be included in preservation?