Barack Obama's subtle burn towards Donald Trump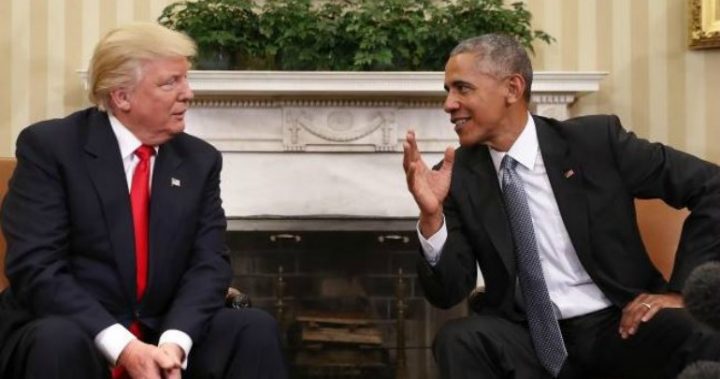 It could well be the question you'll never have an answer to — just what does outgoing United States president Barack Obama think of the man set to replace him at the White House. Being interviewed on US television show This Week, Obama was asked if he liked president-elect Donald Trump, but he appears to have dodged the question entirely.
"You know, I've enjoyed the conversations we've had," Obama said to interviewer George Stephanopoulos.
"He is somebody who, I think, is not lacking in confidence."
STEPHANOPOULOS: Do you like [Trump]?
OBAMA: You know, I've enjoyed the conversations that we've had. – @ThisWeekABC

— Joy Lin (@joyindc) January 8, 2017
Ad. Article continues below.
Obama went on to say that 'confidence' is certainly a quality one requires when considering the job of President of the United States.
"Or at least you have to have enough craziness to think that you can do the job," he said.
"I think that he has not spent a lot of time sweating the details of, you know, all the policies."
Ouch!
The wide-ranging interview that was recorded on January 6 included reflections on Obama's time in the White House, which comes to an end on January 20 when Donald Trump is inaugurated, his achievements and disappointments, and what (if any) expectations he has regarding his legacy.
Using the measured tones you have come to expect, Obama said that when Donald Trump takes office in late-January he will be in charge of "the largest organisation on earth" and it is unlikely Trump will be able to "manage [in] they way you would manage a family business".
What are your thoughts on president-elect Donald Trump? Do you think Barack Obama has been a strong president for the US? Who are the notable leaders in your mind? Tell us why.