Barack Obama surprises Michelle as she says an emotional farewell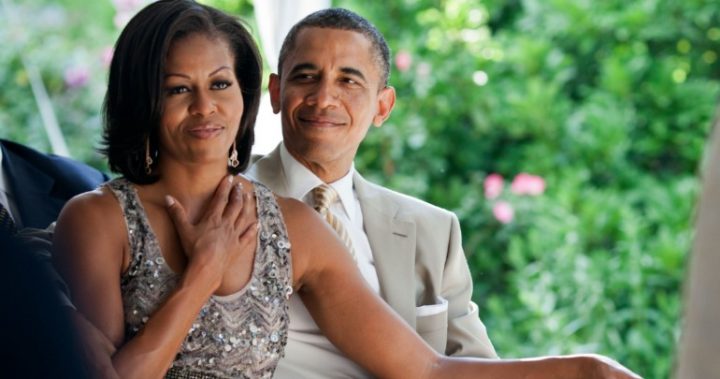 They've become one of the most popular couples the White House has ever seen and as the Obamas gear up to leave for the final time it looks like the emotions are running high.
Michelle was giving her final speech at the last annual Harvest event she will host as first lady and was choking up when her husband appeared just in time, pulling her in for a big hug before pulling on a pair of gardening gloves and sticking around to help.
The harvest event was started by Michelle in 2009 when she created the thriving garden on the White House grounds.
Ad. Article continues below.
The garden has been a passion project for the first lady throughout her time there and every year she invites a group of young children to help her harvest all the fruit and veg.
As she said goodbye to the garden for the last time it was clear she was going to miss her role.
"This garden has taught us that if we have the courage to plant a seed–to be brave enough to plant it, then take care of it, water it, tend to it, invite friends to help us take care of it, weather the storms that inevitably come… if we have the courage to do that, then we never know what might grow," she said at a dedication ceremony.
Ad. Article continues below.
"Now, that's what this garden has taught me, to be fearless in those efforts, to try new things, to not be afraid to mess up–things we tell our kids all the time."
The Obamas will officially leave the White House when the new president, either Hillary Clinton or Donald Trump, is inaugurated in January next year.
Are you a fan of the Obamas? Do you think Michelle made a good first lady?