Barack Obama opens up about wife Michelle in his last interview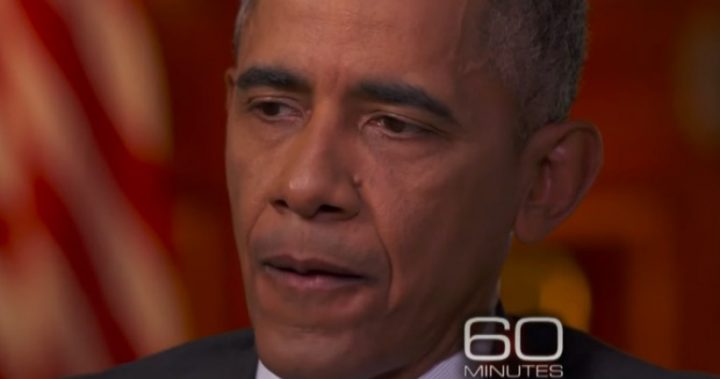 Whether you love Barack Obama or loathe him, no doubt you have some interest in what life as president of the United States is like.
As he prepares to move out of the White House, Obama has given his last interview as president with 60 Minutes in the US – and he's made some surprise admissions about his wife Michelle, the first Lady many of you here at SAS love.
In the interview Obama revealed that Michelle "never full took to the scrutiny" of being First Lady.
"She's thrived as a first lady, but it's not her preference. And so … she was the hardest sell. And she never fully embraced being in the public spotlight, which is ironic, given how good she is," he said.
"But having said that, she would acknowledge and I certainly feel that we just have a lot of memories here. You know, our kids grew up here. Some of our best friends have been made here in this place. There have been moments that were highlights for us that are going be hard to duplicate.
Ad. Article continues below.
"You know, she used to say to our friends, 'Barack's exactly the kind of guy I want to be president. I just wish he didn't want to do it when I was married to him.'"
The Obamas are packed and prepared to leave the White House, and many of us are wondering what they will do next.
Obama told 60 Minutes that the family were ready to go.
"The girls, obviously, you know, they are now of an age in which the constraints of Secret Service and bubbles and all that stuff has gotten pretty old," he said.
He also said he was looking forward to spending time more quality time with Michelle.
Ad. Article continues below.
"We've got some catching up to do, we've both been busy," he said.
"I'm going to try to get some sleep and do a little puttering because I haven't had a lot of chance to reflect and absorb all this. I do not expect to be behind a desk a lot. I'm looking forward to getting out of the bubble."
And of course the interview wouldn't have been complete without questions about Donald Trump.
Obama admitted the election campaign had been "unusual" and described Trump as "an unconventional candidate".
Ad. Article continues below.
"I don't think there's anybody who has run a campaign like his successfully in modern history — not that I can think of. And, as a consequence, because he didn't have the support of many of the establishment in his own party, because he ran an improvisational campaign," he said.
"I think that he [Trump] was clearly able to tap into a lot of grief and he has a talent for identifying with his supporters that overrode some of the traditional benchmarks of how you conduct a campaign or conduct yourself as a candidate.
"I think everybody has to acknowledge, don't underestimate the guy because he's going to be 45th president of the United States.
"The one thing I have said to him directly, and I would advise my Republican friends in Congress and supporters around the country is, just make sure that as we go forward, certain norms, certain institutional traditions don't get eroded because there's a reason they're in place."
What a great insight from Obama!
What do you think of Obama's comments? Will you be sad to see him leave the White House?