Barack Obama finally unleashes on Donald Trump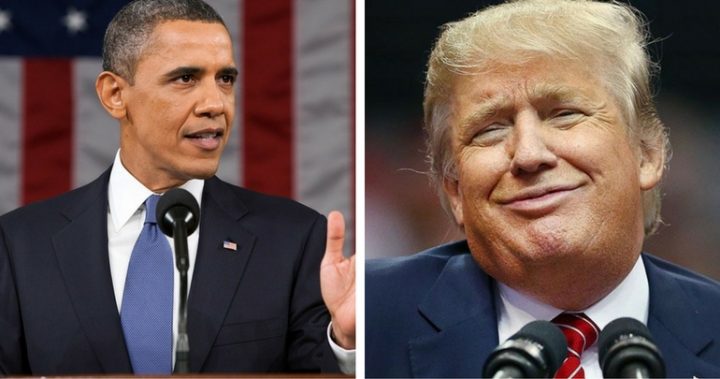 Republican presidential nominee Donald Trump has for weeks been criticising the US presidential elections for being rigged, and pre-emptively warning about voter fraud. He has raised the possibility of illegal activities that could tarnish the November election result, citing scant or questionable evidence and even as Republican lawyers called his assertions unfounded.
In a report titled "The Truth About Voter Fraud", the Brennan Center for Justice at New York University School of Law cited voter fraud incident rates between 0.00004 percent and 0.0009 percent.
According to President Barack Obama, these claims are not based on any evidence, and is simply aimed at discrediting the election before the first votes are counted. He also said that he had never in modern political history seen any candidate for President try to discredit the electoral process.
"I'd invite Mr Trump to stop whining and go try to make his case to get votes," Mr Obama said.
"You start whining before the game's even over? Then you don't have what it takes to be in this job."
Ad. Article continues below.
Senior Republicans have already strongly stated their support for the integrity of the electoral system.
Mr Obama delivered his biting rebuke at the White House, where he hosted Italy's Prime Minister Matteo Renzi for a state visit.
The President initially said he would pull his punches when it comes to politics, respecting the official setting.
But when he was asked about Mr Trump's rhetoric, he did not hold back.
Mr Obama also accused Mr Trump of showering praise and modelling his policies on Russian President Vladimir Putin to a degree that is "unprecedented in American politics".
Ad. Article continues below.
"Mr Trump rarely surprises me these days," the president added. "I'm much more surprised and troubled by the fact that you have Republican officials who historically have been adamantly anti-Russian and, in fact, have attacked me for even engaging them diplomatically now supporting and in some cases echoing his positions."
Mr Trump has praised Mr Putin as a strong leader and criticised Mr Obama and Democratic presidential nominee Hillary Clinton for Washington's deteriorating relationship with Moscow.
In an interview on Monday, Mr Trump said Russia "can't stand" either Democrat.
Mr Trump promised a closer relationship with Mr Putin, if elected, starting with a possible meeting with him before the US inauguration.
The President's remarks came as Mr Trump and his Republican allies looked for ways to swing momentum their way after a damaging few weeks in the campaign.
Ad. Article continues below.
Watch his address below:
Do you agree with what the US President has said? How would you feel if Donald Trump actually became the leader of the free world?