Baldwin brothers social media brawl over election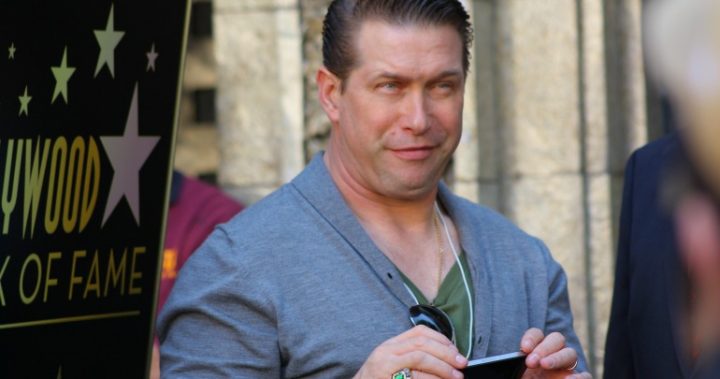 Like any family, the Baldwin brothers have fights.
But it's their very public social media brawl of the election that has people talking.
First Stephen Baldwin slammed his brother Alec's portrayal of Donald Trump on Saturday Night Live.
"I don't want to be a party pooper here, but I don't think it's very funny," he told CBS News.
"He's got the voice down very well [but] I think it's getting a little nasty right now."
Ad. Article continues below.
He also posted on Twitter about 'media bias' and 'manipulation' against Trump.
"If my father were alive today (a veteran) He would be ashamed & disgusted of media biased and manipulation by people like @andersoncooper," Stephen tweeted.
Now, brother Billy Baldwin has got involved – and it's become a Twitter brawl.
First he replied to Stephen's tweet.
"If our father were alive today … he'd smack you in the side of the head for supporting Donald Trump," he wrote.
Ad. Article continues below.
He later deleted his reply.

Then, he addressed Stephen's criticism of Alec's performance.
"Brother Stephen thinks Alec's impersonation of Trump is "not funny" and that Trump 'dominated' the debate last night," he wrote.
"Just proves the alt universe that many Trump supporters live in."
Ad. Article continues below.

But Billy was sure to make the world know how we feels about his brother as well.
"BTW … love Stephen. Just KNOW our father would never support the politics of a man like Donald Trump … EVER," he wrote on Twitter.
Meanwhile, Alec has hit back at his brother – poking fun of him on the latest episode of Saturday Night Live.
"I've got Sarah Palin (supporting me), I've got Chachi (Scott Baio) and I've even got the best Baldwin brother — Stephen Baldwin," he said during a Donald Trump impersonation on the show.
What do you think? Has the US election been too divisive?