Baby fever: Prince Harry says he wants kids... and soon!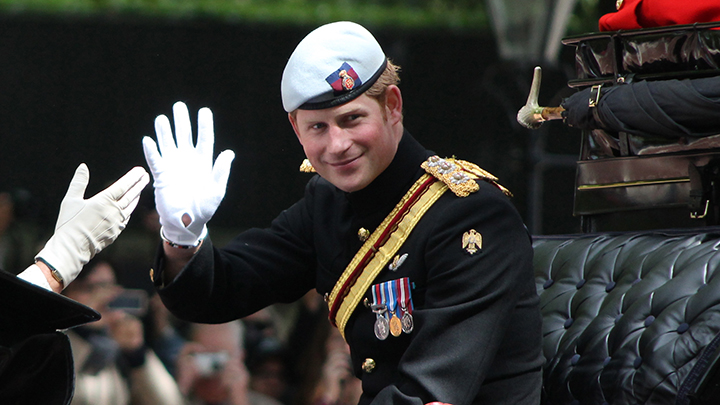 Prince Harry is currently on a tour of New Zealand after his one-month secondment in Australia and he's been revealing quite a lot about himself, much to the delight of his legion of fans.
Just yesterday the dapper prince visited schoolchildren at Halfmoon Bay School on Stewart Island who asked him plenty of questions about his life and whether he lives in a castle!
He is just like his mother, so giving and happy to spend time with everyday people because after all, he is just a young man embracing the role he has been given and doing it all with a smile on his face.
Harry even went along to a pub quiz on the remote NZ island, reports the Telegraph.
So, what does he call the Queen? Granny! What will he give to Princess Charlotte? Lots of teddies and toys that he has been given from well-wishers.
Ad. Article continues below.
Whilst at the Halfmoon Bay School, Prince Harry revealed although he learnt French at school but forgets all of it – he really is just like us!
But what's really had hearts racing is the news that the eligible bachelor has a case of baby fever.
Speaking outside his hilltop bungalow to Sky News, he spoke of his desire to earn a "wage" and to "work with normal people", but hasn't settled on a new career path once he leaves the Armed Forces.
He said, "There come times when you think now is the time to settle down, or now is not, whatever way it is, but I don't think you can force these things it will happen when it's going to happen.
"Of course, I would love to have kids right now, but there's a process that one has to go through and… tours like this are great fun.
Ad. Article continues below.
"Hopefully I'm doing all right by myself. It would be great to have someone else next to me to share the pressure. But, you know, time will come and whatever happens, happens".
He also said his time in Australia was a "highlight" and it was "amazing" and he and his brother want to continue to work with "normal people, to keep us sane, to keep us ticking along.
"In the future, from our point of view, if we want to make a big contribution, or a valid contribution and be taken seriously, then we need to work alongside other people".
He admitted he feels under a lot of pressure to make the right decision, but he does not want to be saddled forever with the tag of 'party prince'. In fact, he said, he "never wanted that".
Prince Harry concluded by saying he was really looking forward to meeting his niece, "to meeting her and to holding her. She was a little bit late, hence I missed her. So she'll have to work on that! But apart from that, it's fantastic news for both of them. So I'm thrilled".
Ad. Article continues below.
Prince Harry has enjoyed a few high-profile romances but has not yet found his future princess.
Tell us below, do you think Harry will find his Princess soon?