Author's rant after she was 'snubbed' by Oprah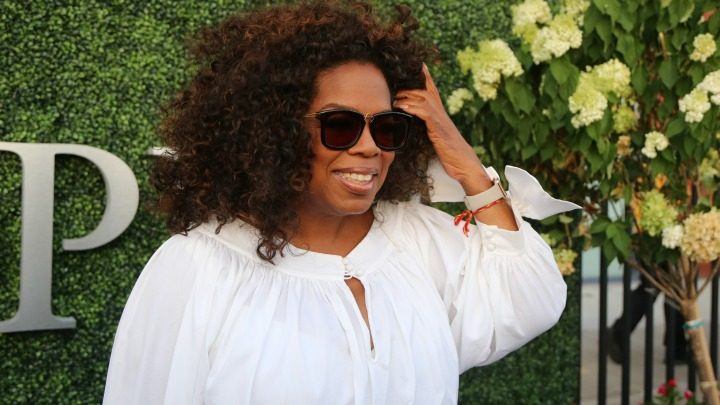 If you love Oprah Winfrey and watch our shows, then no doubt you'll love Oprah's Book Club.
But her latest book club recommendation has lead to a series of online rants by a best-selling author.
Jennifer Weiner, who wrote the novel In Her Shoes (which later became a hit film starring Toni Collette), has lashed out at Oprah on Facebook over her book club selection.
You might be wondering why Weiner is unhappy?
Well, it turns out her new book Hungry Heart didn't get selected by Oprah for the Book Club.
Ad. Article continues below.
In one of her Facebook posts, which has since been deleted, Weiner suggested that Oprah didn't chose her book because she isn't blonde or thin.
"I find out that Oprah's chosen a memoir about marriage and motherhood as her new book pick. 'It's funny!' (OhmyGod). 'It's frank!' (OHMYGOD). 'It's brave, and it goes to the dark places every woman's been!' (OHMYGODOHMYGODOHMYGOD) … And then — ha! — it's someone else's book," she wrote to her 137,000 Facebook fans.
"I am not going to lie and tell you that I haven't been really sad about this … or that there isn't a voice in my head (a small, sad voice) that sees a slim, blond, traditionally attractive woman getting something great and thinks, Oh, well, of course. Of course that's why. Nobody wants someone who looks like you in their magazine or on their TV show. It's crazy and untrue and I'd never let a friend talk to herself that way … but there it is."
But it didn't end there.
She also went on to say her success was due to the fact she "connected with readers", not because some "talk-show host anointed me."
Ad. Article continues below.
But wait, there's more.
It was actually the second rant she'd written, she explained in the post she'd deleted an earlier "petty and unkind" post about Oprah.
What the post says nobody seems to know, because screen shots of the post have yet to appear.
What do you think? Is Jennifer Weiner out of order? Or does she have a right to be angry at not being selected?