Australia's young people have a new nickname for Malcolm Turnbull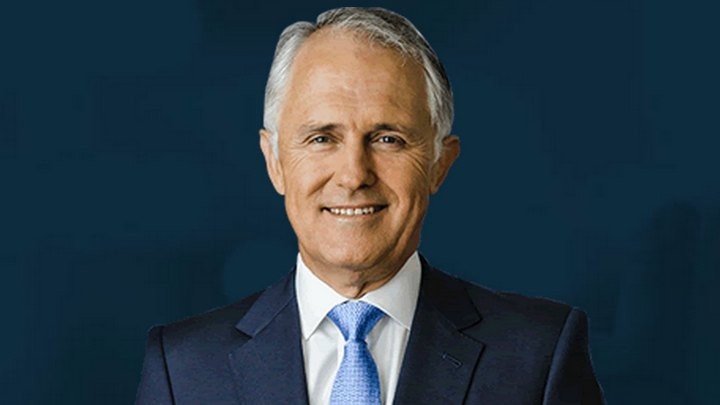 We can't tell if this is creepy or not… According to reports this morning, young Australians – namely the gen known as Millennials – have a new pet name for our newish PM. One that he might be reasonably proud of.
Perhaps it's a sign of his immense popularity. Maybe it's tongue-in-cheek, but either way, it's not something we've ever heard a Prime Minister (or any other politician) called.
According to BuzzFeed, which has observed the trend on Twitter, Millennials like to refer to Malcolm Turnbull as… "Daddy".
Malcolm turnbull is so daddy😩😜🙌💯👉👌

— ️k (@chaneIoberIins) October 3, 2015
Ad. Article continues below.
As far as I can tell the only reasons anyone I follow wants Turnbull is 1. he's not Abbott and 2. you want to call the PM 'daddy'

— Cathy BOOris (@catherinebouris) September 14, 2015
[me, half watching a news story about turnbull] [absently, under my breath] "…….daddy"

— kirsten (@lilacwhine_) September 24, 2015
BuzzFeed reached out to some of the Twitter users to ask why they thought of Turnbull as "Daddy".
Ad. Article continues below.
"Turnbull is a daddy because he's a silver fox with good teeth who'd take care of you," said one user with the handle @jocelynseip.
Another told the website: "He's got an iPad and an apple watch so clearly he's got money to spare and could buy you things (when I say you I mean me… I want him to buy me things). My friends and I always say he would totally have coffee or a beer on the gentrified Melbourne streets so he's a relatable daddy."
Twitter user @snaxolotl described the use of the term this way: "I think it's his quiet good looks, combined with the air of 'I know you only wanted to borrow $20, but here's an extra $50 just in case.'
"I feel like he'd take care of you as long as you treated him right, and move on to the next girl/potential Liberal leader the minute you started to take him for granted."
Mr Turnbull was first referred to as "Daddy" in 2011 when he appeared on Q&A wearing a leather jacket. Since then, the moniker has been a slow burner – but it's stuck.
Ad. Article continues below.
And maybe it's not just those silly young people:
Quote of the day from my grandmother: 'well of COURSE voters prefer Turnbull, darling. I mean – he's 'Daddy', isn't he?'

— Alice Williams (@AliceWillalice) September 18, 2015
Barak Obama has also been described as "daddy" in an adjectival way, while Mr Turnbull has also earned the nickname "sweet bun" in China, which you can read about here.
What do you think? Creepy or cool? Is it appropriate for our PM to be referred to as "Daddy"?