Australia's reliance on hidden slavery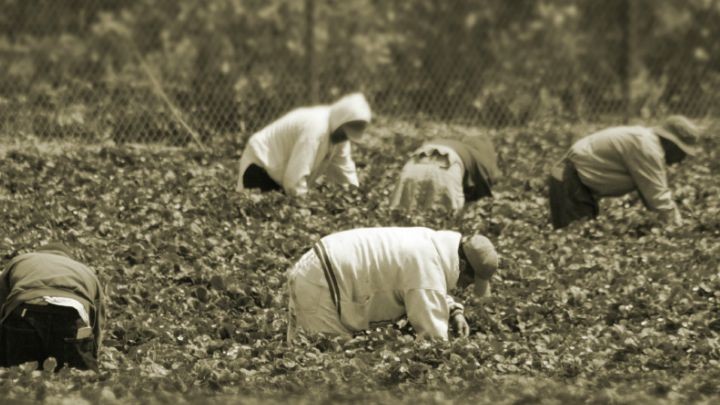 They're in our convenience stores, picking fruit, packing shelves, washing dishes and hauling loads on building sites. You might think of them as foreign workers but look more closely – in many cases, they're actually slaves.
If you think slavery was confined to history along with women not being allowed to vote, think again.
A report published by the Walk Free Foundation last year revealed that about 3000 people living in Australia were currently living in slavery.
"We've seen cases involving domestic workers who have been brought over effectively as unpaid labour, and also for the sexual gratification of people who bring them over," WalkFree Foundation executive director of global research, Fiona David, told News Corp Australia.
"We've also had cases involving people working in restaurants, in construction, in retail, and the common feature of all them is that you have one person who is very vulnerable, and you have a second person who is willing to take advantage of them," said Ms David.
Ad. Article continues below.
This week, we saw convenience-store chain implicated in a Four Corners report that exposed chronic underpayment of workers, and the use of scare tactics to prevent foreign workers on student visas from complaining. Petrol station giant United Petroleum has also been embroiled in the scandal, with the ABC reporting franchisees admitted they paid workers well below the minimum wage.
Just a few months ago, we learned that Asian migrant workers with legal visas were being exploited in our food system, from picking in the fields to packing in the factories. Just about every big name brand was tainted by worker exploitation including Coles, Woolworths and Aldi supermarkets plus fast-food outlets KFC and Red Rooster.
"What is important to know is that slavery can happen in any context — meat packing, manufacturing retail, hospitality, marriage," says Jenny Stanger, the national manager of the Freedom Partnership to End Modern Slavery.
"What we know officially is only one tenth of what the Walk Free Foundation has cited. As with any type of crime of this nature, this is only the tip of the iceberg," she said.
"People can be in those situations and people don't have to be physically detained or locked away to be enslaved," she said.
Ad. Article continues below.
As the debate over the Free Trade Agreement with China and foreign labour continues, we have to ask ourselves, what do we actually want? On the one hand it seems many of our core industries rely on cheap workers, therefore we need them. But on the other, we want Aussie jobs and a fair pay for all.
Should Australian wages be lower? Our minimum wage is considered high by international standards. However Australia's cost of living including housing is also high. The minimum wage must be a living wage, this is a foundation of a healthy society.
Most of us don't raise our children and grandchildren with aspirations of working in convenience stores, fields or the bowels of kitchen and factories. We don't want them working 16-hour days for sub-standard pays. So who will?
Let's talk: Do you think Australia relies on modern slavery?