Australia's no democracy for women, non-whites: Yassmin Abdel-Magied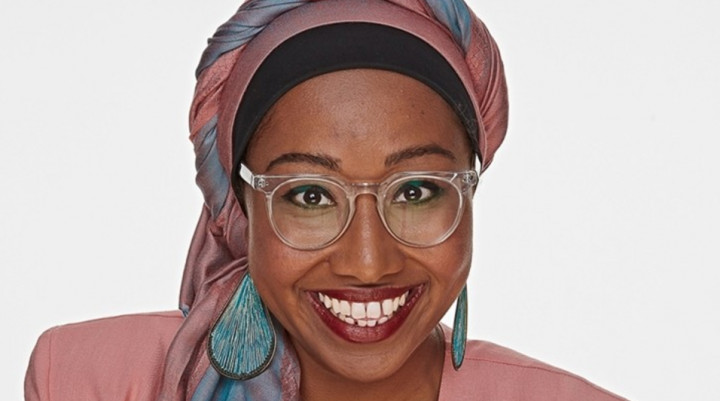 Yassmin Abdel-Magied hasn't let the loss of her ABC show temper her confronting opinions, with the Muslim activist now criticising Australia's democracy and what she said was a failure to properly acknowledge that it was a nation built on "stolen land".
The Australian reported that Abdel-Magied made the comments while on a panel at the Australian National University (ANU) last night. As part of her opening speech, she said that Australians "don't know how to have a conversation about the fact we're on contested land".
Later, as part of a heated debate with ANU Chancellor and former Labor foreign minister Gareth Evans, Abdel-Magied explained that she worked as an activist for change rather than from within political system because it was largely closed to people such as herself.
The House of Representatives did not "represent anyone", she said, before going on to say that women and non-caucasians had to go through systems that were biased against them in order to contest parliamentary seats, according to The Australian's report.
The activist took some issue with the newspaper's reporting this morning, however, tweeting that her full sentence had been that the House didn't "represent anyone, at least it certainly doesn't represent me".
Ad. Article continues below.
I said 'doesn't represent anyone, at least it certainly doesn't represent me'… but serves me right for speaking at all I suppose. ??? pic.twitter.com/yn13n5Ff9o

— Yassmin Abdel-Magied (@yassmin_a) June 21, 2017
Abdel-Magied first came to prominence when she argued with Senator Jacqui Lambie on the ABC's Q&A that Islam was "the most feminist religion" – a claim derided by commentators on both sides of politics. And on Anzac Day she was criticised for posting a comment saying "Lest We Forget (Manus, Nauru, Syria, Palestine …)", which many interpreted as a dig at the sacrifices of Australian servicemen and women. 
The comments led to calls for her show Australia Wide to be scrapped, which the ABC did last month, although the broadcaster said that the decision was unrelated to the controversy. 
"Yassmin was aware the program was under review, and we are discussing with her future opportunities at the ABC," the broadcaster said at the time.
Ad. Article continues below.
But the activist has previously indicated she has no intention of backing down from her viewpoints, saying after the Anzac Day criticism that only indigenous Australians had the right to criticise her.
"Who is anyone to tell me what it means to be Australian?" she reportedly said.
Abdel-Magied last year published about her life last year, called Yassmin's Story – Who Do You Think I Am, in which she related her attempts to 'fit in' in Australia while also campaigning on political and social issues.
Do you think Yassmin Abdel-Magied is right about the political system being closed to many?