Australia's largest coal mine approval overturned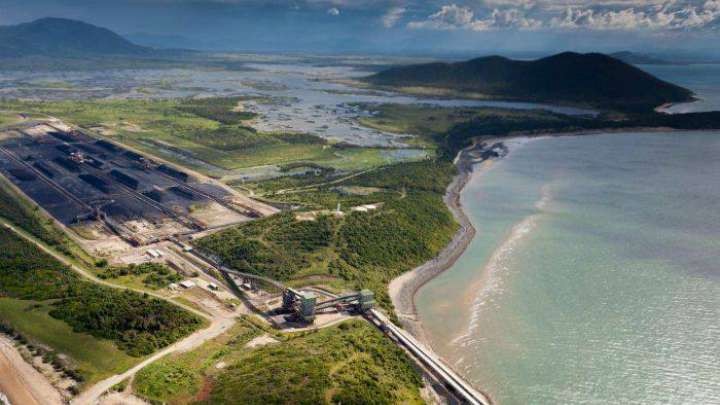 It's a win for environmentalists but is it a win for Australia? The proposed Carmichael mega-mine in central Queensland has seen its approvals "set aside" by the Federal Court following action by the Mackay Conservation Group.
The environmental approvals were overturned by the court, which found that environment minister Greg Hunt failed to take into consideration  advice given about two vulnerable species in the area.
The yakka skink and ornamental snake are the two unlikely heroes that have prevented the $16 billion open-cut coal mine, which would be Australia's largest, from going ahead. For now.
Queensland Mines Minister Anthony Lynham insisted the Federal Court decision was a mere delay and would not kill the massive mine project all together, but he said he was "extremely disappointed" it had happened on the federal government's watch.
Michael Roche, chief executive of the Queensland Resources Council said that amti-coal activists had exploited "legal loopholes" to delay billions of dollars in investment and thousands of jobs.
Ad. Article continues below.
"It is preposterous that a technical administrative hitch could hold up billions of dollars in investment and thousands of desperately needed jobs," he told the ABC.
The Mackay Conservation Group, which launched its legal challenge in January and was largely funded by public donations, is calling on the environment minister to reject the mine outright. They argue that the mine approvals were rushed because Adani, the Indian mining company that will extract and export the Galilee Basin coal to India, has imposed unrealistic timelines in which to make a proper environmental impact assessment.
The Australian Conservation Foundation says the mine will contribute 130 million tonnes of carbon pollution each year to global warming; take 297 billion litres from underground aquifers, causing a drop in water table levels on which local farmers rely and poses a threat to the Great Barrier Reef.
The ACF also says the mine will destroy 10,000 hectares of endangered Southern Black-throated Finch habitat; does not have the consent of Traditional Owners, the Wangan and Jagalingou people; and that Adani has a terrible track record in India of flouting regulations and destroying environments.
After the landmark ruling, Mackay Conservation Group coordinator Ellen Roberts said, "A lot of new information has emerged since Greg Hunt made his approval and we call on him to now reject the mine."
Mr Hunt's office has issued a statement saying it hopes to resolve the problem within two months.
Do you think the Carmichael mine is doomed? Should they give up and leave the Galilee basin to the skinks and finches? Or does Australia need the cash?