Australia's fattest places revealed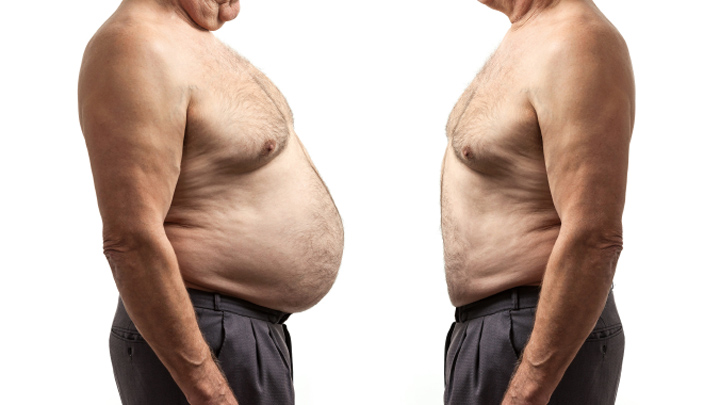 A Queensland community has topped the scale as Australia's fattest place in a new measure of the nation's waistline.
Coinciding with Heart Week from 3-9 May 2015, the National Heart Foundation has taken a snapshot of obesity levels and physical activity in Australia. The picture is not pretty – as a nation we're in bad shape and our CPI or Couch Potato Index is rising. 
According to the statistics 27.5% of Australian adults are obese and 57% of them are physically inactive.
Overall, Queensland and South Australia share the honours for the most out of shape with 30% of the population obese and 60% not doing enough physical activity.
If you live in Queensland, it's particularly bad. The Sunshine State has five of the country's top 10 fattest regions. South Australia and Victoria each have two regions in the top 10 and new South Wales has one.
Ad. Article continues below.
The Darling Downs-Maranoa region west of Brisbane is the fattest in Australia. More than 44% of residents there are obese and almost three-quarters don't get enough physical activity to be healthy.
At the other end of the scale, the fittest area according to the National Heart Foundation research is Sydney's Eastern suburbs where less than 14% of residents are obese.
Top 10 fattest regions
Darling Downs-Maranoa (Qld)
South Australia – South East
Shepparton (Vic)
Ipswich (Qld)
Mackay (Qld
South Australia (Outback)
Riverina (NSW)
Fitzroy (Qld)
Ballarat (Vic)
Toowoomba (Qld)
Source: National Heart Foundation
Mary Barry, the National Heart Foundation's CEO described the statistics as alarming and sobering.
Ad. Article continues below.
"Far from being the fit and active, outdoors type often portrayed, this data shows that nearly one third of Australians are obese and more than half are living sedentary lifestyles with little or no physical activity in their day.
"The truth is as a nation our waist lines are increasing while our physical activity time is decreasing. We are creating bodies that are breeding grounds for heart disease," Ms Barry said.
Turning these terrible figures around could be as simple as going for a walk with your local Heart Foundation walking group.
Ms Barry said dropping excess weight and being active for at least 30 minutes a day is enough to reduce your heart disease risk.
National Heart Week is all about increasing physical activity by encouraging Australians to 'Move More, Sit Less'.  Information about your heart's health is available online at heartfoundation.org.au or phone 1300 36 27 87.
Where does your region rank in the latest study by the National Heart Foundation?