Australia's disgusting problem: Poverty needs to be entertainment to get anyone to care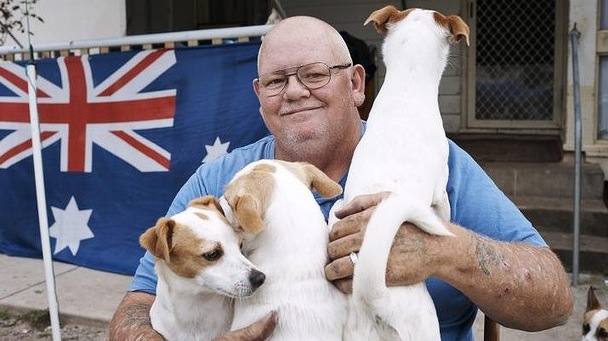 Earlier in the week, I tuned into the second episode of SBS series, Struggle Street. I'd heard the hype after the last week's episode with some people even claiming it was "entertaining" and other saying that couldn't wait for this week's episode. It got me a little excited – perhaps the name was misleading and perhaps the documentary was actually slightly comedic. But when I watched it I was completely shocked. It was poverty porn. It was a documentary staring into the lives of people living on welfare – some of their own reasons, some for reasons out of their hands.
This horrified me because essentially, poverty had to be framed as entertainment to make anybody care.
Most of Australia's welfare recipients actually sit below the bread line as determined by the OECD. Those who are totally dependent on the pension are classified as living in poverty according to the OECD. Pensioners are just some of the 2.265 million Australians who live in poverty. Despite this, we very rarely talk about those who don't live "the good life" here in Australia. We call Australia the "lucky country" and call those that live in it lucky – but are they?
Watching Struggle Street was an eye opening experience that proved those in poverty are not at all who we think.
Ad. Article continues below.
We saw a 21-year-old woman with her third pregnancy, smoking a bong just two months shy of giving birth and then calling for a cigarette while in labour. We saw someone living in government funding housing taking drugs and then hiding in the untidy and unkempt home when he had a home inspection only to smirk and say, "well I missed that eviction!" Then we saw a family grappling with a child on drugs and a father who had been placed on the disability pension – something that seemed to be the entire family's income. None of these people wanted to make a better life for themselves. None of them wanted to go out of their way to give back to the community.
The other story was incredibly different. It focussed on a young man named Chris who is 22. He was placed in child services protection as a toddler due to his mother's inability to look after him due to mental illness and drug addiction. As a result, he too suffers from a range of illnesses like schizophrenia, bipolar, ADHD and he admitted to having learning difficulties too. Despite this, he wants to sort out his life. He told the cameraman that he didn't want to be on welfare. He wasn't educated and was a troublemaker for a long time, but he's going out of his way to turn his life around. He attended a job interview and was successful, he went to work and was an enthusiastic, young, bright man and then went on to rally his community raising funds for a Pastor who lost funding for his job.
This is the side of welfare recipients that we choose not to see. We do so little to care about those who want to make a difference in the world, simply because we lump them in with those who couldn't care less whether or not they were a burden on the community or whether they could make a happier life for themselves.
Ad. Article continues below.
Watching this I realised just like most other Australians around me, I have a serious problem. When I think of poverty in Australia, I choose to think about those who sponge off the welfare system and don't want to contribute to society. I choose to think of those on drugs – making their own lives tough. Not the ones who are born into poverty and face the harsh cycle trying to break out. Not the ones who want to make their lives better. Not the ones who are trying to improve their circumstance and that of the community.
This is the problem with Australia – poverty has to become entertainment before we open our eyes to it, let alone truly understand exactly what it is and what it looks like. Channel Nine has just announced another show coming to air called Life on the Dole, showcasing the lives of those living on government money in the UK. Again, poverty porn – a real problem being disguised as entertainment just to see us give a care.
I believe that Australia has a fundamental problem and while Struggle Street has opened our eyes to it, it also gives an opportunity to band together as a country and make a positive difference to the lives of others. The question is, what are we actually going to do about it?
Tell us, do you believe that Australia's culture stereotypes people? Do you feel that we turn a blind eye to real poverty out of convenience because of these stereotypes? Do you feel that we actually go out of our way to help others? Share your thoughts in the comments below…