Australians unwittingly exposed to asbestos despite 2003 ban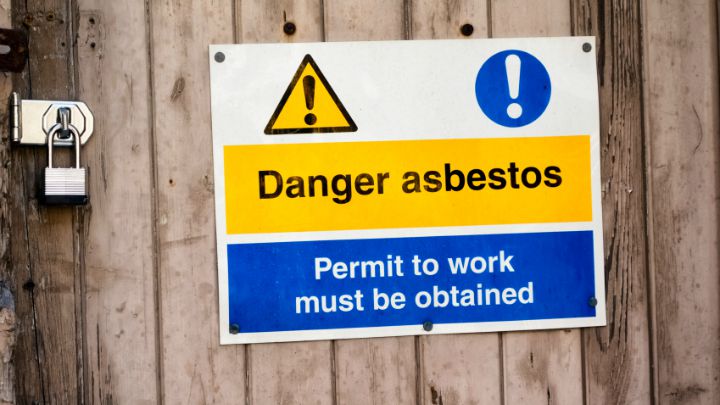 Australians are used to dealing with asbestos risk. We all know to be wary of houses built before the 1970s and, for the most part, we're pretty good about dealing with any existing asbestos in our environment in a safe manner. Why? Because we know only too well that stuff is deadly.
But it seems we may be at greater risk, despite all these precautions, than initially thought.
The Asbestos Safety and Eradication Agency (ASEA) told a Senate inquiry into non-conforming building products yesterday that Australians have been unknowingly exposed to illegally imported asbestos, and not just in building materials.
The ABC reports that there is no guarantee Australian buildings constructed after the 2003 ban on asbestos imports are free of the killer substance.
examples of breaches include cement compound board imported into the ACT from China, and a shed purchased off the internet, both containing chrysotile asbestos.
Ad. Article continues below.
"There has also been instances which … [are] outside this Senate inquiry that things like motor vehicle parts and small machinery have had asbestos components despite the fact they've been labelled by the manufacturer that they're asbestos free," ASEA chairman Geoff Fary said.
"In some parts of the world, including parts of the United States, something which is less than one per cent asbestos by volume is labelled asbestos free."
Importing any product containing asbestos carries a fine of up to $170,000 however ASEA confirmed there had only been two prosecutions by Department of Immigration and Border Protection since 2008 and that asbestos often went undetected by customs.
Most of the goods found with asbestos in Australia originated from Asia.
Australia has one of the highest incidence rates of mesothelioma in the world stemming from the large scale mining and use of asbestos.
Ad. Article continues below.
Mesothelioma, a rare cancer caused by asbestos exposure, is leaving its mark on the nation with more than 10,000 people succumbing to the disease since the early 1980s. According to cancer experts, an additional 25,000 people are expected to die from it over the next four decades.
Are you shocked to learn that this killer substance may still be making its way into our country despite everything we've done to reduce our risk? 
Have you had to remove asbestos from your property?