Australians on death row – what about the others?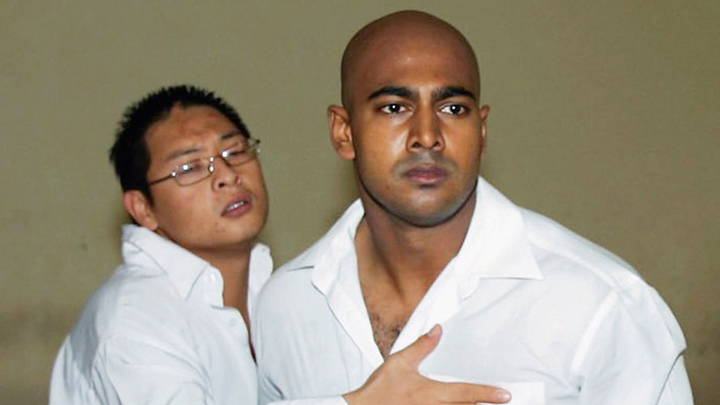 At the moment the media is flooded with news about Myuran Sukumaran and Andrew Chan's impending execution, but what about the other Australians facing execution overseas?
It's easy to forget or perhaps not even realise that there are many more Australian prisoners abroad than just the two in focus – they are hardly reported on or even mentioned. One could look at Schapelle Corby's case as a stroke of luck considering the amount of drugs on her, and the sentence and time served in prison versus the alleged crimes by other inmates.
So exactly who are the other Australians incarcerated off our shores? According to SMH, at least a dozen Australians are currently facing the death penalty…and that isn't including Pham Trung Dung in Vietnam, and Myuran Sukumaran and Andrew Chan in Bali. Of the 12 others facing possible execution, two are grandmothers.
We do know the names of two Australians who have had brief media coverage – Peter Gardiner, caught with 30kg of methamphetamine in China, and Maria Elvira Pinto Exposto, a 51-year-old grandmother, caught with 1.5kg of methamphetamine in Malaysia.
DFAT has declined to comment on who the other cases are, but one is believed to be a 71-year-old grandmother – a shocking revelation. According to SMH, a DFAT spokeman said, "These figures are subject to revision and represent the best of our knowledge. As a matter of policy we do not disclose the names or locations of these consular clients".
Ad. Article continues below.
Another alarming statistic that Fairfax Media uncovered was that foreign police have been involved in 239 potential death penalty situations since 2012, though its not clear how many were related to Australians.
It seems as if the Australian prisoners we know well appeal to the media and get enough support from their friends and family, resulting in a public interest. And if they don't, well, they are silently sitting in cells. But is that how it should be? Should we care for them all equally or not at all?
Since Bali Nine smuggler Scott Rush's father tipped off the AFP to his son's whereabouts, there has been chatter about whether the AFP should have withheld the information about the drug smuggling ring until the Bali Nine were back in Australia. Since a 2009 court hearing, where the AFP was exonerated from acting unlawfully in the Bali Nine case, there have been new guidelines imposed. The AFP can receive tip-offs about Australians who may potentially commit a death penalty offence but they need to take several factors into account such as the age of the person.
According to legal scholar George Williams, who has extensive knowledge on the death penalty, the AFP need to further withdraw themselves from involvement in overseas cases, and told SMH "If you think what happened to the Bali Nine is wrong, then we are going to have to look at these guidelines…They don't prevent the same thing happening again".
The AFP have a direct link with international law enforcement, with around 1,000 ongoing cases.
Ad. Article continues below.
Photo: Tenplay
So what do you think? Do you think there should be fairer media coverage about the Australians incarcerated overseas? Or is it best to keep it quiet as not to jeopardise their chances of release? Should the AFP be involved in cases where Australians are doing something gravely wrong? Tell us below.