Australian's are wondering 'Where is our Prime Minister?'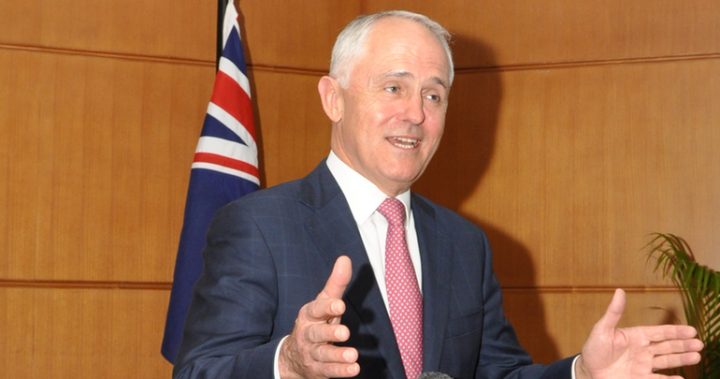 There is a lot of massive political events with leaders of most countries weighing in on the discussion.  However, one leader that has been absent from the discussion is our own Prime Minister Malcolm Turnbull.
Mr Turnbull has been active on social media but not discussing the major points that people want him to comment on.  Instead, he is talking about the Tennis.
What a final! Congratulations @rogerfederer & @serenawilliams 2017 @AustralianOpen winners. Millions worldwide watching #AusOpen2017 action

— Malcolm Turnbull (@TurnbullMalcolm) January 29, 2017
As well as posting images of him at the Port Lincoln Tuna Festival that he's attending.
Ad. Article continues below.
Reports have also said that there is a media blackout on any official comments about the US immigration ban even when it affects Australians overseas.  Instead, the only from the Prime Minster are reports that his discussion with President Trump has ensured that the refugee move organised with President Obama is still going ahead.  However,  there as been no official announcement on that topic either.
This is leading to a lot of people taking to social media to wonder where exactly our Prime Minister is and what he is doing about these topics.
I have a question. With everything that has happened around Australia and the world in the last few days, where is Malcolm Turnbull? #auspol

— Rachel Baker (@RachelBkr) January 21, 2017
Ad. Article continues below.
Time to demand better responses from our leaders. Where is Malcolm Turnbull? #Auspol https://t.co/xZ2LQDk6LR

— Mike. E. Niss. (@ZipZapPS4) January 29, 2017
where is the social media manager for malcolm turnbull

— Craig HB (@hildebrandburke) January 29, 2017
Why do you think the Prime Minister is being media shy at the moment?  What would you like him to be doing instead?