Australian state wants to store radioactive waste in return for money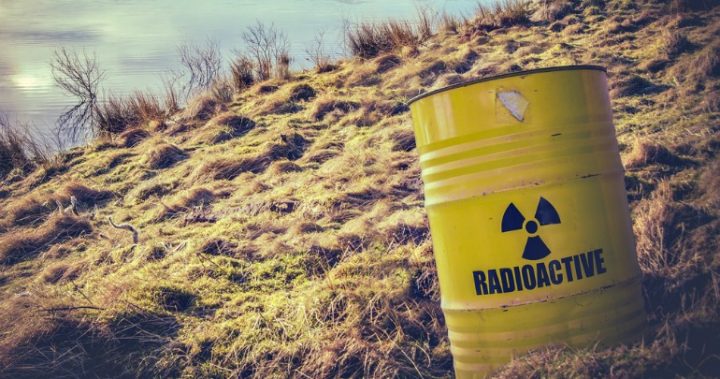 Is it ever worth the money to be storing other people's radioactive waste? Well, that's is exactly what South Australia is proposing. The state wants to store high-level radioactive waste above ground for more than 100 years. But not many people know as this move has received very little news coverage in South Australia — let alone the rest of the country. Surprisingly, even the royal commissioner whose inquiry enthusiastically recommended the plan seems to have been unaware of this crucial detail.
Asked on ABC radio back in April whether nuclear waste would be stored above ground "for decades", the royal commissioner, retired Rear Admiral Kevin Scarce replied: "That's not true. That's not what the scenario is".
Although Mr Scarce then dismissed a claim about waste being stored above ground for "hundreds of years" that nobody ever made, the facts are clear, and set out in detail in the consultants' report the royal commission relied upon and the royal commission's report itself.
About the radioactive waste storage plan
Under the plan, South Australia will begin importing used nuclear fuel — one of the most hazardous materials made by man — 11 years after giving the go ahead to a nuclear waste depository. It will import used nuclear fuel at a rate of 3,000 tonnes-a-year for 30 years, then at a rate of approximately 1,500 tonnes a year for the next 50 years or so. The waste will be stored above ground in a so-called "interim storage facility" (ISF) but not until year 28 of the project. That is when the process of burying the high-level radioactive waste underground only begin and it will continue, at a rate of 1,500 tonnes per annum, for 92 years.
Ad. Article continues below.
If the first barrels of high-level waste arrive in year 11 and the last barrels are buried in year 120, that's 109 years in which high-level radioactive waste will sit above-ground in "interim" storage.
What does this mean?
Tens of thousands of barrels of highly dangerous material will remain above ground for decades awaiting burial in a "geological storage facility" or GDF.
The royal commission and the State Government have sold the idea on the basis of a consultants' finding that taking the world's nuclear waste may deliver, in today's dollars, more than $51 billion in revenue to South Australia over the 120-year life of the project.
According to writer Stephen Long, that estimate rests on some questionable assumptions, including that South Australia would receive the high price of $1.75 million dollars a tonne for taking the world's nuclear waste but that high price would encourage no competition from alternative facilities.
If other countries are willing to pay such a high price for storing their radioactive junk, it begs a question: Why would they pay so much money to keep these things away from their own homeland? 
Do you think this is a wise move? Is money worth storing other people's radioactive junk?