Australian of the Year winners announced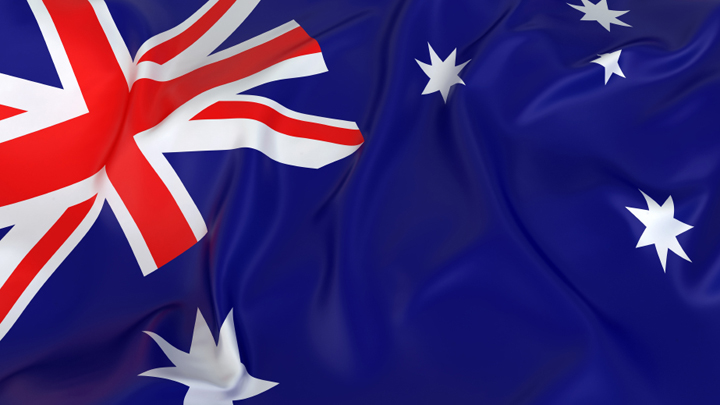 It's a great pre-Australia Day tradition: the announcement of the Australian of the Year awards by the Prime Minister. And this year, all women won the awards, for the first time ever.
The top honour has been taken out by Rosie Batty, the mother of 11-year-old Luke who was killed by his own father early last year. In the last 11 months, Rosie has been a campaigner for domestic violence and has done the unimaginable – been resilient enough to help others in their own fights against terrible assaults.
Rosie Batty has become a public figure and a recognised voice in Australia, with regular appearances on our screens. She stood up for what she couldn't for so long and wanted to make sure no one ever suffered the same fate as her – the loss of her only child in an horrific act.
When she accepted the award, Rosie said, "I would like to dedicate this award to my beautiful son, Luke. He is the reason I have found my voice and I'm able to be heard".
Ad. Article continues below.
"Family violence may happen behind closed doors but it needs to be brought out from these shadows and into broad daylight," she said.
"Do not ignore what you see and what you know is wrong…To men, we need you to challenge each other and become part of the solution. Raise the conversation and don't shy away from this uncomfortable topic. We cannot do this without you".
"To the women and children who are unsafe, in hiding or living in fear, who have changed their names, left their extended families and moved from their communities to find safety, you do not deserve to live a life that is dictated by violence…You are not to blame".
"To Luke, my little man, you did not die in vain and will not be forgotten…You are beside me on this journey and with me every step of the way"
Eight Australians were nominated including child protection advocate Hetty Johnston, adoption campaigner Deborah-Lee Furness and disability campaigner Glenn Keys.
Ad. Article continues below.
In the other categories, Jackie French from NSW has been named Senior Australian of the Year, WA's Drisana Levitzke-Gray has been named Young Australian of the Year and Juliette Wright from Queensland has been named Australia's Local Hero.
Senior Australian of the Year Jackie French overcame dyslexia to write 140 books and win 60 plus literary prizes. She tirelessly advocates help for children with learning difficulties and currently travels around Australia to spread her love of books to children.
She proudly accepted her award and said,"Every book a child reads creates new neurons in that child's brain. If you want intelligent children, give them a book," she said.
"If you want more intelligent children, give them more books. There is no such thing as reading difficulties. There are only teaching challenges.
"But humans are good at challenges. We are descended from those who survived the Ice Age".
Young Australian of the Year Drisana Levitzke-Gray won for her efforts with the deaf community, and Local Hero Juliette Wright was awarded the honour for her donation program GIVIT which connects those who need something with those who have it.
Ben Roberts-Smith, the chairman of the National Australia Day Council, congratulated the winners and said, "From an extraordinary group of finalists, all of whom are inspirational Australians and great ambassadors for their home states and territories, we have four award recipients who stand as role models to us all…It is a great moment in the 55-year history of these awards to honour four women"
Ad. Article continues below.
"Rosie, Jackie, Drisana and Juliette remind us of the many ways in which women contribute to our nation – that women are a force for change, a voice for rights, influencers, educators and the heart of our communities"
"Most of all, they are admired and respected by their fellow Australians – they are people we can be proud of and look to as examples of the good in us all".
What do you think of the winners this year? Were you surprised by any AotY recipients? Tell us below.