Australian fugitive makes time for Facebook while on the run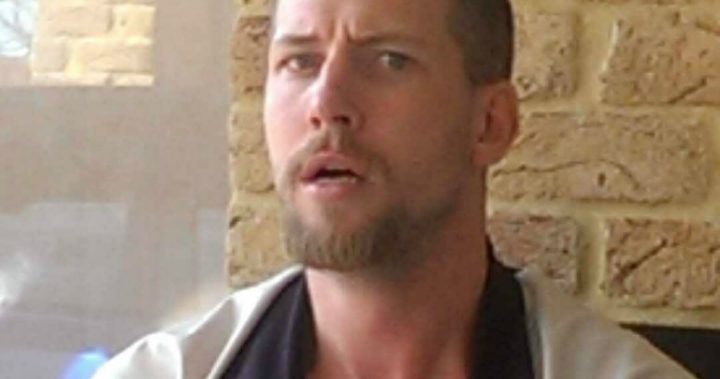 While most Aussies expect tourists to abide by our laws when visiting our country, it appears one Australian man isn't prepared to return the favour.  
Shaun Davidson, who escaped from Bali's Kerobokan prison two weeks ago, has been posting to Facebook and likening himself to a "real life action movie star", according to a news.com.au article.
Davidson had been locked up for a year after being caught using another man's passport. 
According to reports, Davidson has at least five Facebook accounts, and has changed one of them to the pseudonym Matthew Rageone Ridler.
Davidson allegedly posted the following status update on the Ridler account:
Ad. Article continues below.
"I'm a real life action movie star nah im just normal b there aint noway a penetentry is ever holding me from oz to bali amsterdam to germany you better believe it when i say my life is no like im sippn on this cocktail on the beaches of dubai." [sic]
Reports also state that the Ridler account added geographical locations to several posts, indicating that Davidson is in Denmark, Germany, the Netherlands, and the United Arab Emirates.
These Facebook updates have taken place since reports that he and three other men may have drowned during their escape through a watery tunnel.
In a public post, the Matthew Rageone Ridler account shared Fans Of Shaun Rageone Davidson – Australian escapee".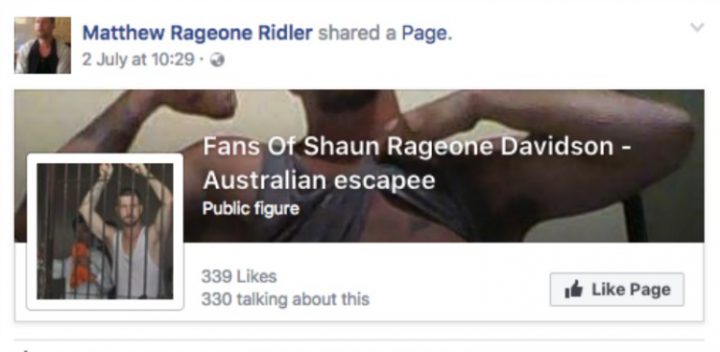 The fan page has been established to "show support for this all round good guy", who has evaded capture "not once but twice doing a disappearing act each more amazing than the last".
Davidson is quickly becoming a cult hero and symbol of Aussie larrikinism, but there are questions over whether this is the kind of persona we want to portray to other countries. 
"From what we know of Mr Davidson he's not only a wanted international fugitive but hes got the looks of a model and the humor of a comedian this cunning lad is not only smart but he seems like the whole package," [sic] the fan page reads.
Ad. Article continues below.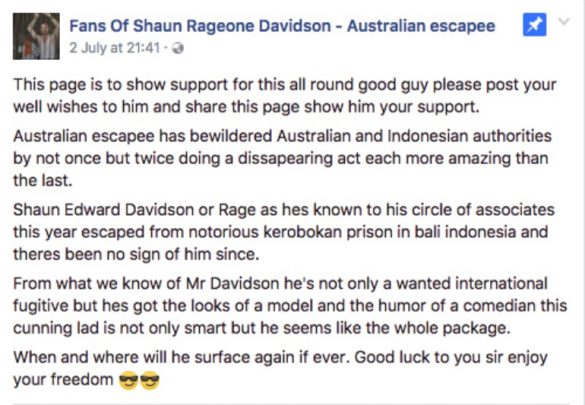 Hundreds of people have begun following the fan page since its inception over the weekend, with many issuing comments of support.
Davidson's escape is the latest in a string of crimes committed by Australians overseas. 
Ad. Article continues below.
Convicted drug smuggler Schapelle Corby only recently returned home after her 10-year stint in a Bali prison, while last year, a group of Australian men were arrested in Malaysia for stripping down to their underwear at the Grand Prix. 
As a nation, we expect tourists to respect our laws and our culture, so shouldn't we do the same?  
Do you think Australians need to show more respect when overseas? Do you always abide by the law and local customs when you're visiting another country?