Australian drinking on the decline since 1973 peak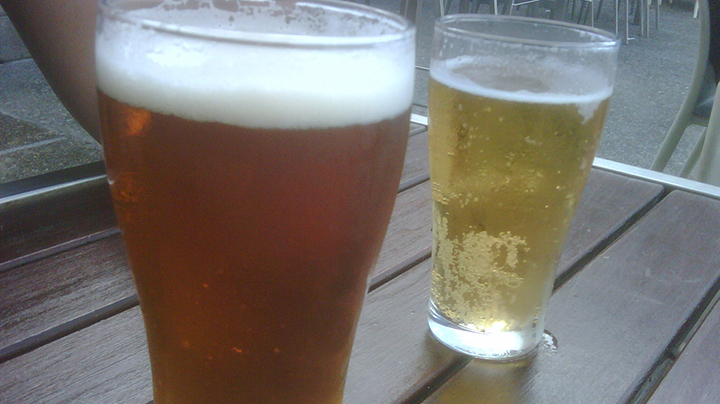 Have you found that you have been drinking less in the past couple of years? Well you might not be wrong because for the first time in over a decade drinking is actually on the decline.
Beer is down, wine and cider are up but overall Australians are drinking less.
Statistics from the Australian Bureau of Statistics (ABS) show a decline in apparent alcohol consumption since 2006-07.
What we are drinking has changed too. Since the '60s, the proportion of beer consumed has been steadily decreasing and wine increasing. Interestingly cider consumption has also increased in the past couple of years.
Perhaps we think that wine and cider are slightly healthier options than beer?
Ad. Article continues below.
Australia sits in the top 25% of countries when ranked by estimated alcohol consumption per capita.
The year of 1973 was the highest recorded year for alcohol consumption with 13.09 litres of alcohol per capita. Last year we recorded 9.88.
So it looks like 1973 was the year of the party? What were you up to around this time?
Have you noticed you are drinking a whole lot less than you did back then?
Ad. Article continues below.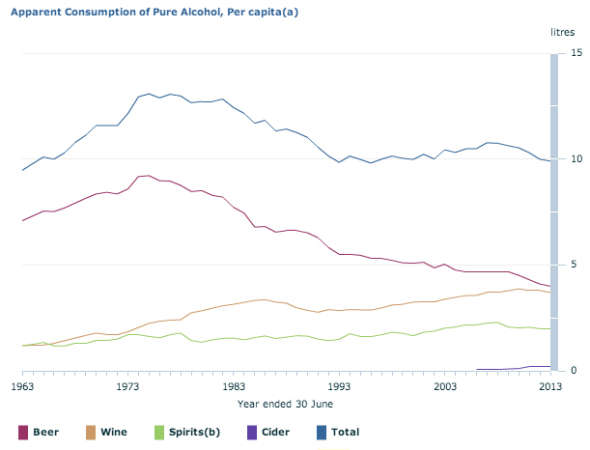 Source: ABS