Australian athletes evacuated and robbed after a fire in their building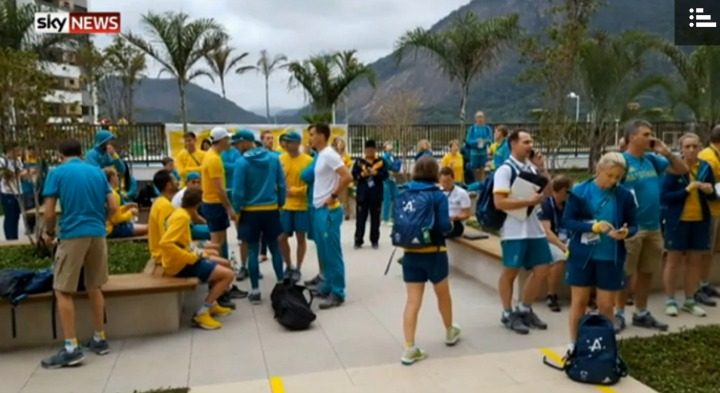 Representing your country in the Olympics is one of the highest honours for an athlete, but should you do it if your safety is at risk?
That's the dilemma many of our Olympic contenders are facing this morning after they were robbed and forced to evacuate their building due to a fire in the basement last night.
Perhaps most frightening of all is the fact that the fire alarm didn't even go off as it had been disabled due to "maintenance" being carried out in the athlete's village.
Many athletes didn't even realise what was going on, with Australian shooter Warren Potent sleeping through the whole thing.
The fire is believed to have started in the basement after a worker flicked his cigarette into a pile of rubbish on the ground.
Ad. Article continues below.
It was dealt with by the local fire brigade after they were alerted to it, but if it had of been worse the outcome could have been much graver for Warren and others.
To make matter worse, the team was robbed while they were waiting outside the building, with thieves making off with a laptop and clothing.
The event is just the latest in a string of reports about muggings, kidnappings and theft taking place all over Rio as the athletes roll in.
Some people are now calling for athletes to get out while they still can, saying it's not worth the risk to their safety.
What are your thoughts?
Should Aussie athletes consider leaving Rio and pulling out of the Games? Or should they stick it out?