Australia set to send detention centre refugees to the US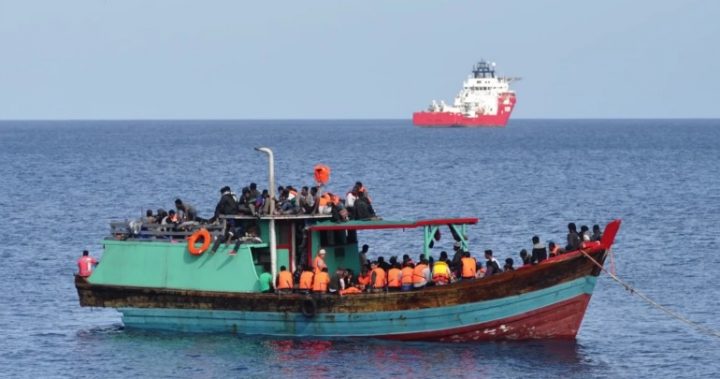 The government has reportedly reached a ground-breaking agreement with the US, penning a deal to resettle legitimate refugees in America.
The has been kept secret over the past few months while ministers brokered the deal with the US, but the government is expected to make a formal announement tomorrow.
The deal will see Australia send around 1,300 asylum seekers on Manus Island and Nauru to America where they will be granted visas to remain.
It is not yet know what will happen to the remaining asylum seekers locked in detention or if this is the first step towards the government closing the facilities.
The election of Donald Trump has prompted speculation both parties will need to work quickly now to seal the deal before he takes office.
Ad. Article continues below.
Mr Trump campaigned on a hardline approach to immigration. He promised to ban all Muslim immigration to the US, although he has already reneged on that promise having removed the policy from his website the day after his win.
Defence Minister Christopher Pyne addressed the deal on Friday saying there was "plenty of time" to finalise before Mr Trump movies into the Oval office.
"Peter Dutton and the Prime Minister will make the necessary announcements about Government policy in this area," he told Channel 9.
"But there's certainly time — two-and-a-half months is plenty of time, and if it's the case it will be another great achievement from the Turnbull Government."
Both Manus Island and Nauru have caused controversy since opening. The government has been accused of human rights abuse by the United Nations over its treatment of asylum seekers and there have been numerous reports of abuse and sexual assault at both centres.
While the deal is being welcomed by many in Australia, there are also worries about how the refugees will be treated once they land in America and what will happen to those who remain in detention.
Do you think this deal is a good idea? Do you support off-shore detention?