Australia Post prices are rising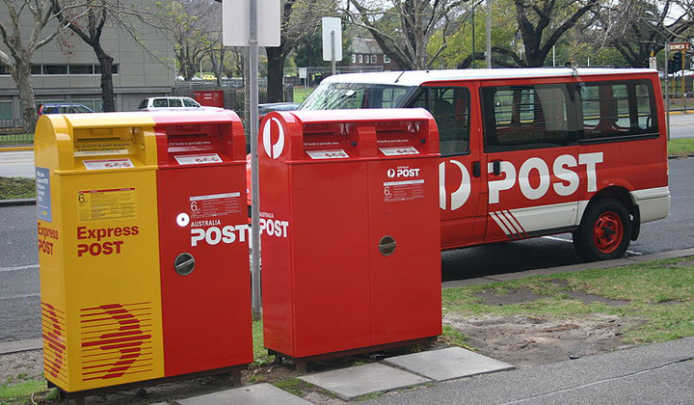 Australia Post are coming under scrutiny after announcing that their prices would be increasing from 2 March 2015. They are citing an increase in delivery costs and the declining postal letter delivery industry for the rise.
Ad. Article continues below.
While the standard letter delivery price will remain at $0.70, changes differ across the different services as follows;
Prepaid 5kg parcel will increase between 30 and 55 cents
Customers who use their own packaging instead of prepaid will be charged from 25 cents to 45 cents more
Local country parcel service will increase by 9.6%
Mail redirection fees will increase by 6%
Post office box leases for new customers and existing customers will increase by an average of 8% from April 1
Australia Post has been under increasing financial difficulty after profits decreased by 34.5% in the last financial year and this is what allegedly is driving the cost increase.
Tell us, is using the post becoming too expensive for you? Do you email, text and phone call more than use physical letter delivery? Tell us about your communication habits below… 
If you'd like to find out more, head to the Australia Post website by clicking here.