Australia left hanging after Trump pulls out of TPP deal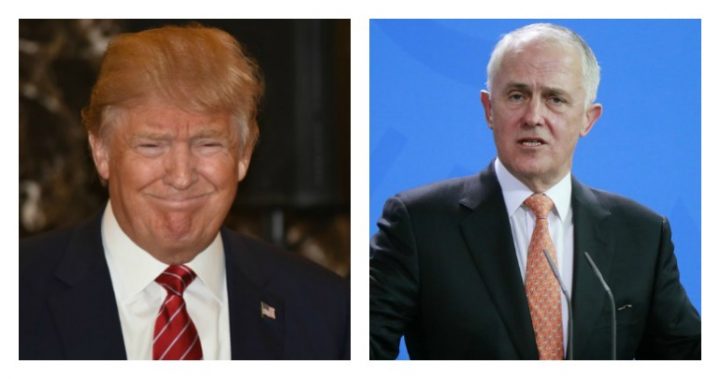 Making good on one of his major election promises, US President Donald Trump has withdrawn America from the Trans-Pacific Partnership (TPP) deal in a bid to focus more on homegrown made business instead.
The move comes as a major blow to Australia and prime minister Malcolm Turnbull, who had spent months negotiating with 11 other countries.
The TPP was meant to help trade between the 12 countries involved and would slash tariffs and increase relations for an economic benefit.
While supporters said it would help grow economies and increase relations, many thought the agreement was unfair and saw some countries coming out better off than others.
"We're going to stop the ridiculous trade deals that have taken everybody out of our country and taken companies out of our country," Trump said as he signed the resolution document.
Ad. Article continues below.
So what should Australia do now? Turnbull says the deal is not dead in the water yet and that he and Trade Minister Steve Ciobo are willing to negotiate with the other countries involved.
But some are arguing we should take a Trump-like approach and focus on Aussie grown and made instead.
It's no secret that many have been unhappy with the way our manufacturing industry has diminished over the past few decades. A whole host of Aussie companies have been sold off and shipped overseas, leaving people out of pocket and out of a job.
Aside from Australia and the US, Malaysia, Vietnam, Singapore, Brunei, New Zealand, Canada, Mexico, Chile and Peru were all signed up to take part in the deal and most are yet to indicate publicly whether or not they want to go ahead.
So should we stay or should we go?
Tell us what you think about this!
Should Australia pull out of the TPP and focus on growing Aussie business instead? Or should we stick to the TPP benefit from it instead?