Aussies 'sick of' American influence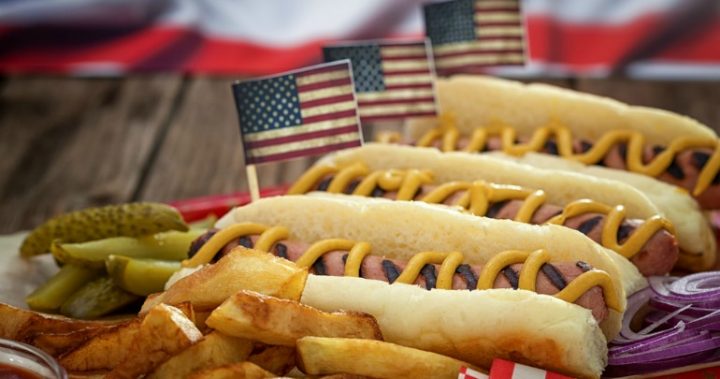 Whether we like to admit it or not, Australians have long looked to America as an example but new polling shows we're losing confidence in the nation as a whole because of — you guessed it: Donald Trump. 
We've taken cues from them on everything from interior design to the fashion we wear; we've even adopted some of their vernacular.
Young people now say 'prom' instead of formal and 'math' instead of the traditional Aussie maths, and while these are seemingly harmless, is our move towards adopting Americana a sign of something more insidious? 
New polling from Ipsos Global @dvisor shows 89 per cent of Australians agree that the world has become more dangerous in the past year — that's up 8 per cent from last year.
Surprisingly, the 18,000 respondents polled from 25 countries gave their responses prior to the Manchester concert bombing and this month's assault on London Bridge and Borough Market.
Ad. Article continues below.
Even less surprising is the fact we're losing faith in America — only 37 per cent of Aussies currently believe the US has an "overall positive" influence on world affairs; that's 23 percentage points lower than it was last year.
The slump has been attributed to Trump's often outlandish behaviour since becoming president in January.
"On a global scale, people are clearly nervous about Trump's unpredictably and are worried about what his 'America first' agenda really means for the rest of the world,"Ipsos Australia research director Laura Demasi said.
Across the globe, only 40 per cent think the US still has a positive influence in world affairs — Canada topped the list (81 per cent), followed by Australia (79 per cent) and then Germany (67 per cent). 
"Canada, Australia and Germany are seen as the 'neutral' countries that still have some positive influence on the world, in a time characterised by the rise of nationalistic populism where so many other countries are turning inward," Demasi said. 
Ad. Article continues below.
The Sydney Morning Herald reported that the Ipsos Global @dvisor survey also found that more than eight in 10 respondents agreed the world had become more dangerous over the past year, with Australia 3 percentage points above the international average. 
In fact, the 89 per cent of us who believe the world is more dangerous than ever is higher even than some of the nations who have recently experienced major terrorism incidents including Britain (86 per cent) and France (81 per cent).
Demasi said the results showed Australians felt exposed to the threat of terrorism. 
"I don't think borders matter when it comes to terrorism; it's became a distinctly global fear," she said.
"So when Australians see things happening overseas, there's a sense of when it will happen here, not if."
Has your confidence in America plummeted? Do you worry about terrorism?