Aussie teens don't really understand good citizenship, test reveals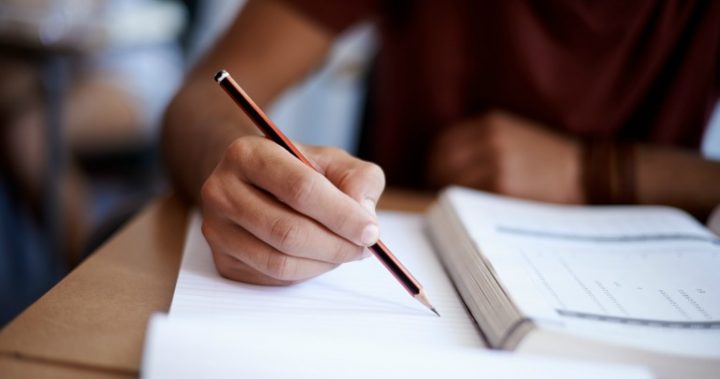 Fewer than four in 10 Aussie 15-year-olds have a reasonable understanding of what it means to be an Australian citizen, if the woeful results in the latest Naplan civics and citizenship test are to be believed.
Just 38 per cent of Year 10 students who took the test were found to be at a standard judged proficient or above, an even lower result than when the test was introduced in 2004.
The test is done every three years by a sample group of students in Year 6 and Year 10, in which they have to answer questions on Australia's system of government, civic institutions and Australian values. The students are also surveyed on their feelings about civic institutions such as voting
The results from 2016 showed that 55 per cent of Year 6 students were proficient or higher, a 5 per cent improvement on 2004.
But Year 10 student performed less well in 2016 than in 2013, when 44 per cent were proficient and above, and in 2010, at 49 per cent. The proficiency level was even slightly lower than the results in 2004, when students started being taught the subjects in earnest.
Ad. Article continues below.
The students in both age groups did express a lot of interest in global issues and what's happening in other countries (about 75 per cent) and half thought discussing politics was important, while about two-thirds had collected money for charity or a social cause.
And about 80 per cent of thought taking part in activities that benefitted the local community was important.
But Simon Birmingham, the federal eduction minister, said the results were of "serious concern", The Guardian reported, and promised to work with state and territory education ministers on a joint strategy to improve students' performance in coming years.
"While our country is not without challenges, we need to better appreciate and celebrate our place as one of the world's most successful democracies with virtually unmatched standards of living," he said.
More broadly, the detailed Naplan results released today showed the average reading and maths skills of primary school children had largely flatlined, as the preliminary results released in August had indicated. For example, almost a quarter of boys in Year Nine are failing to meet the national minimum writing standard.
Ad. Article continues below.
"The results paint an overall portrait of plateauing student achievement in literacy and numeracy, mixed with pockets of improvement and persistent inequalities between young people from different backgrounds," The Conversation concluded.
Do you think today's young people understand what it means to be a good citizen? What would you want taught, if you had a choice?