Aussie swimmers banned from Olympic closing ceremony for embarrassing reason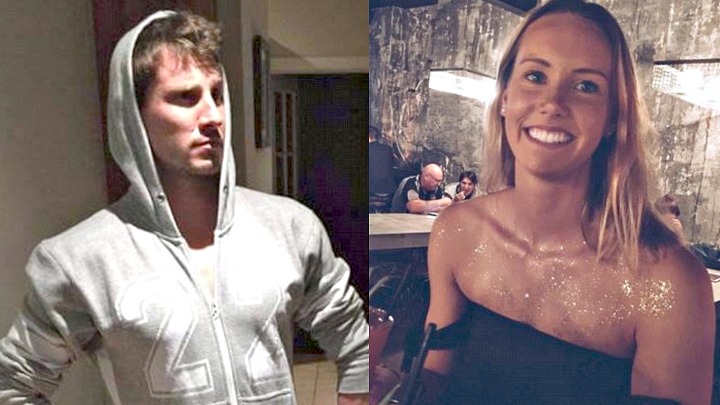 After having displayed some incredible sportsmanship and camaraderie during the Olympic games, our swimmers are now back in the limelight for the wrong reason.
Australian swimmers Josh Palmer and Emma McKeon have now been banned from the closing ceremony for a reason that many call embarrassing to Australia – partying.
The two Olympians stayed out all night partying in Rio with other swimmers and were reportedly still in a club about 4am.
More shockingly, Palmer, 25, was even robbed of $1000 and his wallet and phone. McKeon, 22, who was tipped to be flag bearer, stayed with friends in Copacabana until the next morning without telling team management when rules clearly stated that no athlete should be staying outside their accommodation past 8pm.
While the other swimmers returned to the Olympic village, McKeon went to her friends' and Palmer headed to a beach with a friend to keep drinking.
Ad. Article continues below.
He said a man forced him to withdraw the cash from an automated teller machine, it has been reported.
According to The Australian, he was found 'disorientated without his wallet and phone' by two businessmen in the Copa district of Rio de Janeiro.
They contacted the Australian Consulate who in turn contacted the Australian Olympic Team who sent Swim Team Leader Wayne Lomas to pick him up.
Palmer then had to meet with the Australian team's head of security, Greg Nance, and a member of the Australian Federal Police.
Australian Olympics Committee Chef de Mission Kitty Chiller said Palmer and McKeon's behaviour was "unacceptable and they breached disciplinary protocols".
"I have raised the need for the Swimming Team Leader to ensure he is aware of his athlete's whereabouts when leaving the Olympic Village and that the swimming athletes observe the 2am curfew," she said, as quoted in Daily Mail.
Both swimmers have now been put on a strict curfew for the remainder of the Olympics and banned from the closing ceremony.
Do you think the rules are too strict or should the athletes be blamed?