Aussie soldier who lost legs in war is our hero again at Rio Paralympics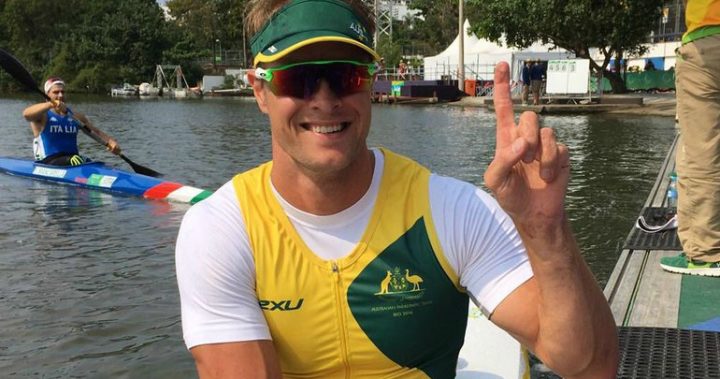 Former Australian soldier Curtis McGrath who lost his legs from fighting in Afghanistan has found a new way to fight for his country – Para-Canoe.
And just like the brave and strong soldier he is, he's gone all the way to win the gold medal in his para-canoe KL2 event on day eight at the Rio Paralympics.
McGrath set a new personal best time of 42.190 seconds, winning the 200m event from Austrian competitor Markus Swoboda in 43.726, reports ABC News.
McGrath got off to a strong start, although Swoboda was in front in the early stages. But he pulled ahead in the second half of the race to win comfortably.
McGrath was a combat engineer in the Australian Army when he stood on an improvised explosive device in Afghanistan in August 2012.
Ad. Article continues below.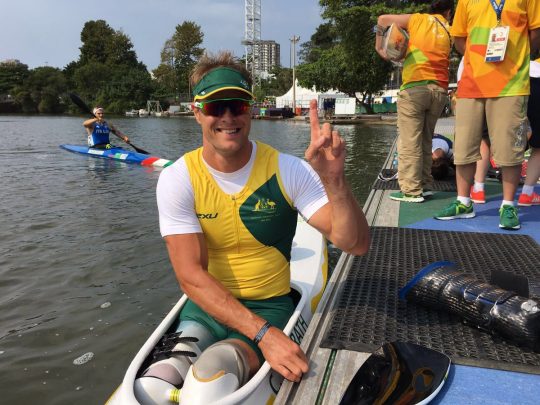 He lost both legs and injured his wrist in the blast, but as he was being airlifted out he vowed to his unit to represent Australia at the Paralympics.
Ad. Article continues below.
After months of intensive rehabilitation, McGrath began an intensive training program to make the Paralympic squad for Rio, that culminated in a gold medal performance at Lagoa.
"It's pretty special … for me to claim the top spot I'm pretty stoked," McGrath told Channel Seven.
"I'd run over the race in my head first – I did that and it actually happened (in the race).
"It's a bit of sense of relief. I was very nervous, I think everyone was.
"I guess there's times when it's quiet you have a bit of reflection time and think what could have happened, and just be thankful my life was saved by the guys on the hill.
"This gold is for me and for all the people who supported me."
On finals day for para-canoe – which is making its debut at the Rio Paralympics – Australia won three medals in total.
Ad. Article continues below.
Amanda Reynolds took silver in the women's KL3 final, beaten by 0.03 of a second by British gold medallist Anne Dickins.
In the women's KL2 final, Susan Seipel finished in 56.796 seconds to win a bronze medal behind another British winner Emma Wiggs (53.288).
Are you proud of him? Share your message to Curtis in the comments.