Aussie pranksters urged to return to North Korea to apologise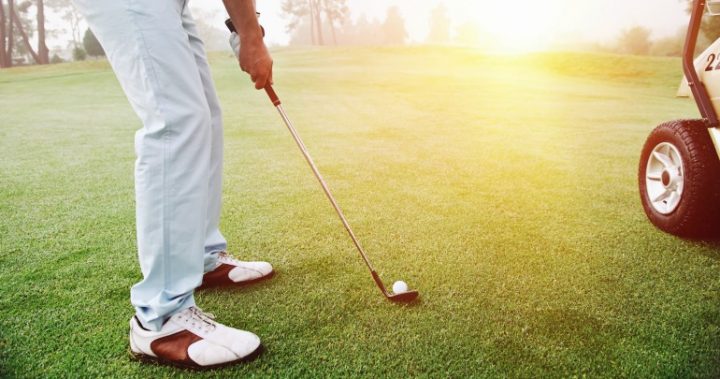 You might have heard about a couple of Australians who caused a stir on social media recently, after claims they had conned their way into a North Korean international golf tournament by pretending to be the official Australian team, despite their lack of experience in the sport.
As it happens the escapades of the pair aren't quite as magnificent as they have made out. Morgan Ruig and Evan Shay had been playing polo in China, when they decided to book a trip through a tour company called Lupine Travel to attend the annual friendly golf tournament. They even went so far as to arrange fake Australian golf blazers for the event.
It was reported that the two men had been chauffered around on official tours of the region.
Their performance at the tournament was so appalling to the North Koreans, Ruig and Shay, both 28, were told they had brought shame on their families.
When the North Koreans discovered the ruse they were none-too-happy and now want an official apology from the Aussie lads.
Ad. Article continues below.
"We've been told by the travel agent who arranged the trip that North Korea wants us to go back to make an official apology on lie TV," the Ruig told Courier Mail.
That appears unlikely though with Ruig going on to say: "Yeah, no… we won't be doing that any time soon."
You have to admit the guys haven't done too badly out of the ordeal. Since the news broke they have been inundated with admiration on social media, have been treated to some sort of heroes welcome at the airport, have been mobbed by women in the street, and have even received invitations to take part in a golf tournament in Somalia and a United States jousting competition.
Though it's unlikely the pair want the North Korea finding out about this, they will be participating in the Land Rover Polo in the City tournament that takes place in Brisbane on November 19.
Do you think North Korea should get an apology from Morgan Ruig and Evan Shay for their behaviour? Are stunts like this funny? Have you ever fibbed about your skills and then been caught out? Share your stories with us.