Aussie nurses ready to call it quits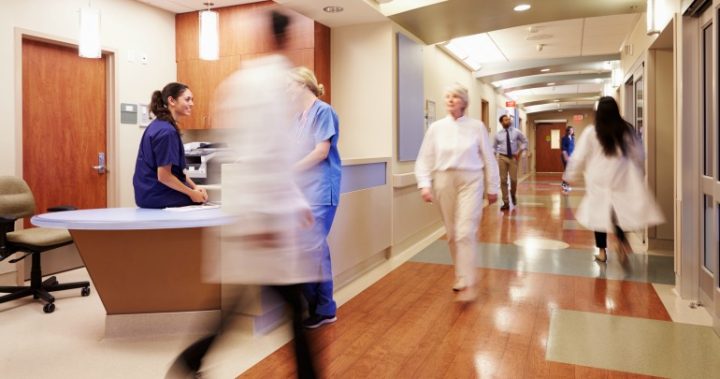 They're highly valued in the function of society, but Australia's nurses and midwives are saying they have had enough.
A national survey of around 3,000 nurses and midwives conduced by the Monash Business School has revealed that one-third were giving serious consideration to throwing in the towel and walking away from the profession.
They cite being overworked and undervalued as the primary reasons why they wanted to leave the profession.
Increasing work demands on your nursing professionals was first brought to the fore in 2011 with the first survey. Since, the situation has worsened and 71 per cent of those participating in this year's study said they felt they had more work on their plates than they felt they could do well; a 7 per cent increase since 2013.
The figures are particularly alarming because experts believe Australia is set for a shortfall in nursing staff in the coming decade.
Ad. Article continues below.
Speaking to they Sydney Morning Herald, Catherine Taylor says she left the nursing profession in April because it had become "too dangerous".
Working in the acute mental health care unit of a south-west Sydney hospital, Taylor says, "I felt we were getting a lot of new graduates who were inexperienced and undergraduates who have done a week's mental health training.
"This led to inexperienced staff dealing with highly psychotic patients who would either escalate the situation or not know how to handle it and not report a patient who was suicidal because they didn't want to appear incompetent."
The situation is not limited to mental health nurses either.
The report highlights a lack of support for flexible work arrangements, a failure of management to adequately handle incidents of physical, verbal and sexual harassment, inadequate staff levels and excessive administrative tasks, as well as an inadequate mix of skills experience.
Ad. Article continues below.
You could assume that such circumstances, if they come to a head, will have a negative impact on the quality of healthcare you receive and with an ageing population and increasing chronic disease the alarm bells should well and truly be ringing.
The question is, who's going to answer that call?
Have you worked as a nurse or midwife? What are your experiences? What do you think of this survey highlighting the pressures faced by your medical professionals?