Aussie mum faces first day of her murder trial in Bali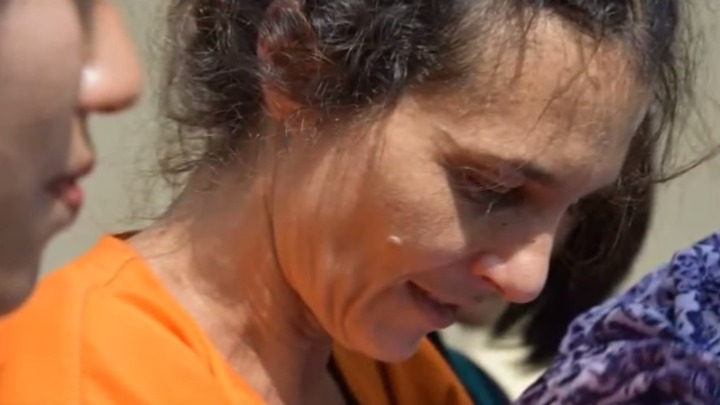 No doubt you've been following the story of Sara Connor, the Byron Bay mum who has been charged with the murder of a policeman in Bali.
Well, while we all watched the US election yesterday – most of us weren't aware she faced the first day of her murder trial.
So, what happened?
Well, the ABC is reporting Connor told the judges she was innocent.
She appeared alongside her British boyfriend David Taylor, although the two will be judged in separate trials.
Ad. Article continues below.
They're facing a number of charges including murder, assault causing death and group assault, and if convicted could face as many as 15 years in a Balinese prison.
Unlike the media circus surrounding Schapelle Corby or the Bali Nine, Connor was reportedly calm during the trial.
While prosecutors are arguing that both Connor and Taylor murdered police officer Wayan Sudarasa, her defence lawyers claim she was trying to seperate her boyfriend and the officer as they fought on the beach.
Read more: Mum accused of murder in Bali not coping in her cell
Both Connor and Taylor accused the officer of stealing her handbag.
Ad. Article continues below.
So, how did the alleged murder happen?
The prosecution is arguing Sudarasa pressed down on Taylor's neck, making it difficult for him to breathe.
They told the court Taylor found a beer bottle and the hit the office on the back of the head twice, leaving him laying face-down on the beach.
Because of Taylor and Connor, the officer died – according to prosecutors.
Read more: Sara Connor's lover pens letter to family of murdered police officer
Ad. Article continues below.
It's also alleged the couple went to great lengths to cover up their alleged crime, including burning their clothes and hiding Sudarasa's phone and wallet.
The defence on the other hand believes Connor's only charge should be for cutting up cards in the wallet.
The charge of destroying evidence could see the 45-year-old serve up to nine months in prison.
But, a verdict could be several months away.
The three judge on the panel has given Connor's lawyer a week to object and argue that the murder trial should not continue.
What do you think about the case?