Aussie girls set to make history at Rio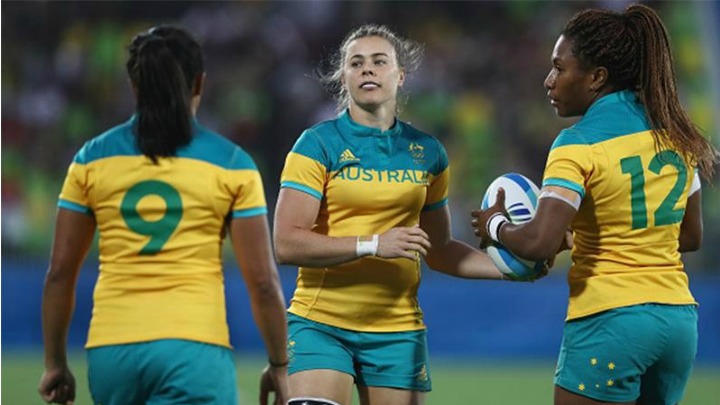 It is shaping up to be a great run for Australia at the Rio Games.
There's already been some big results for our teams, but the biggest will come at 8AM this morning (AEST) when team Australia will play arch-rivals New Zealand for the first women's rugby gold medal in a mouth-watering Rio Olympics sevens final.
Australia will play for a medal after Charlotte Caslick spearheaded the team to a 24-0 victory over Spain in the quarter-final early this morning but coach Tim Walsh knows that his team's ambition run much higher than that and nothing less than gold will satisfy them.
"To me, she's rebranding women's rugby," said Mr Walsh, who admitted to being in awe of some of her work. "In our last pool game, against the Americans, she chased down a winger in desperate defence, threw the girl into touch, bounced straight back to her feet and said "What's next?" It was just a moment in time that summed up what she is doing for the women's game."
"Pressure seems to be getting to all the teams. Hopefully, now that we'll be playing for a medal, the girls will relax a little and play their normal game," said Mr Walsh.
Ad. Article continues below.
Earlier on the weekend, Australia's 4x100m freestyle relay team also claimed Rio Olympic gold in a world record time.
The team of Emma McKeon, Brittany Elmslie, Bronte and sister Cate Campbell ensured Australia defended its Olympic title.
They clocked three minutes 30.65 seconds, bettering Australia's previous world-best mark of 3:30.98 set at the 2014 Glasgow Commonwealth Games.
"It's incredibly special," Cate Campbell said.
"But you know what? This whole team is like a family."
Go girls! Will you be cheering for the team playing the final?