Aussie celebrity receives massive backlash for joking about drugs, autism on stage at Ab Fab premiere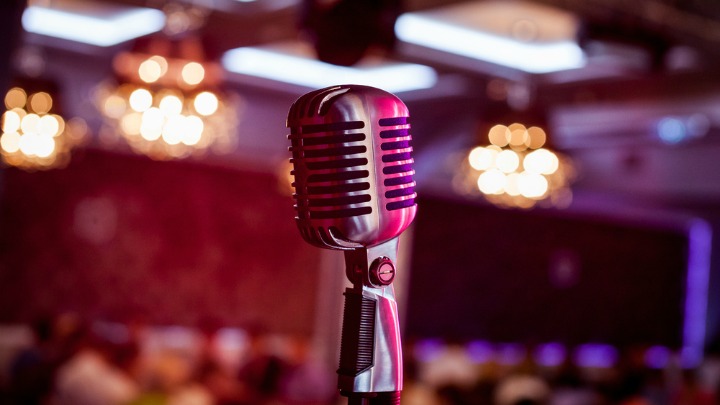 Guests who attended The Absolutely Fabulous movie premiere were excited as they were showered with bright pink flashing lights, hundreds of champagne glasses lined up for taking, and scores of Patsy and Edina drag queens almost uncanny enough to take over for Jennifer Saunders and Joanna Lumley, should there be a sequel.
But the excitement sizzled out when celebrity designer Alex Perry's gave a very awkward opening speech addressing a packed crowd at the State Theatre in Sydney.
The fashion designer used his public introduction speech to launch a sassy attack on David Jones. With a joke or two about cocaine and autism thrown in for good measure, reports News.com.au.
"When you watch Ab Fab, you see Patsy coming out of the bathroom and she's been 'racking up'," he began.
"Sorry, 'racking up' is drug speak for people who do lines of cocaine, I Googled that. There's never as much mirth in it when someone from the fashion industry is watching it because we've been at functions and we've watched that person go relentlessly to the bathroom 12 times. No one pees that often."
Ad. Article continues below.
He then offered a dig at David Jones, adding: "But, whatever it takes to get you through the DJs fashion launch."
The designer's speech just got worse from there.
He tried to describe his love for the series but some guests said that it came out wrong. He said: "Everytime I go to Asia I watch it on loop because the TV is so bad there, I mean I watch it on an autistic level."
Some people in the audience laughed along nervously but others remained silent.
Neither Saunders nor Lumley directly addressed the speech, although Lumley did tell the crowd: "I thought we were quite extreme until we came to Sydney."
Lumley and Saunders were in Sydney to promote Absolutely Fabulous: The Movie, in which their much-loved, hard-partying characters are forced to flee to the French Riviera after accidentally killing English supermodel Kate Moss.
Twenty-four years after making their debut on British television, the much-loved, Bollinger-swigging duo have finally made it to the big screen. And apart from upgrading to a more picturesque location, the two women haven't changed a bit.
Ad. Article continues below.
According to reports, Alex Perry was dumped from David Jones at the end of 2013 due to poor sales.
Some people say that he was out of line and was very disrespectful towards people with autism and that drugs is not something that can be joked about. Parents are fuming because he brought up the drug term in public and they are accusing Alex of "teaching" innocent" kids about drugs. Do you think he took it too far or was it all in good fun?
What are your thoughts on this?