Aussie athletes being excluded from Paralympics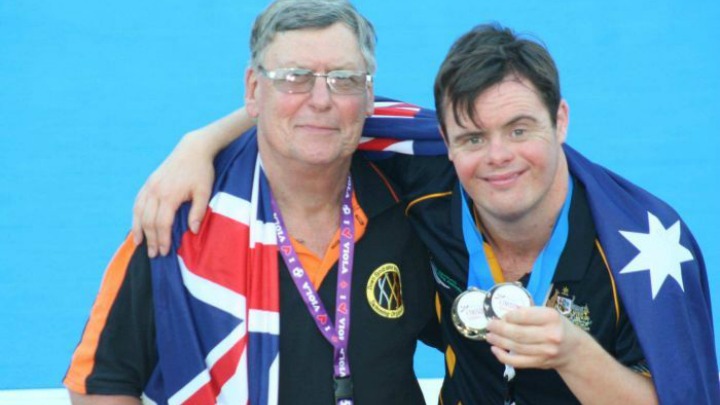 The Rio Paralympics countdown is on and athletes around the world are looking forward to and preparing for it. However, despite scooping the pool at the 9th Down Syndrome World Swimming Championships in Italy, Aussie swimmers with the condition say unfair rules are excluding them from making the Games, with not one member of the world-beating team swimming at the upcoming Paralympics.
President of Down Syndrome Swimming Australia Simon Cox said there was no category of competition that recognised both their physical and mental impairments.
"We had 32 countries at the recent world championships, over 200 swimmers and none of them can take the leap to that next level," Mr Cox said.
"Down syndrome is the most common chromosomal disability in the world … and they just don't fit into the single intellectual impairment category."
Competition in Paralympic sport is split into three categories: physical, visual or intellectual impairment.
Ad. Article continues below.
Mr Cox says that there is no level playing field, but the International Paralympic Committee (IPC) has repeatedly refused to budge.
In a statement provided to the ABC, it said "individuals who have Down syndrome can compete in Paralympic swimming, provided they have an intellectual impairment and that they meet the sport-specific criteria for the S14 class. There is not a specific classification in swimming for athletes with Down syndrome, in the same way there is not a dedicated class for people with cerebral palsy or leg amputations," the IPC said.
Danny Rumsey is a current Australian and world champion from the New South Wales Southern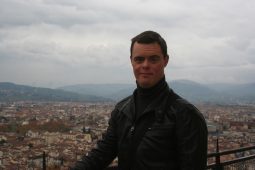 Highlands.
In the recent world championships, he broke six world records, won three individual gold medals and four team gold medals.
"I am happy, I am very proud," the 27-year-old said.
Ad. Article continues below.
But Rumsey said the Paralympic rules were "not fair".
His father, John Rumsey, agreed.
"Danny can't get there because in the intellectual disability category he is competing against athletes who do not have a physical disability," Mr Rumsey said.
He believed the Paralympics committee could have created a sub-category, although it had chosen not to do so.
"What is stopping them from saying 'OK, we can have S14A, which will be Down syndrome'?"
Ad. Article continues below.
However, it's not all bad news. Some countries including Australia are starting to trial a Down syndrome classification at swim meets in the lead up to Tokyo.
Danny Rumsey said he hoped that happened before his swimming career comes to an end.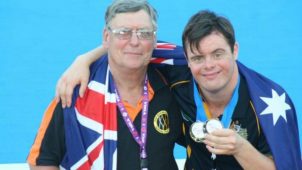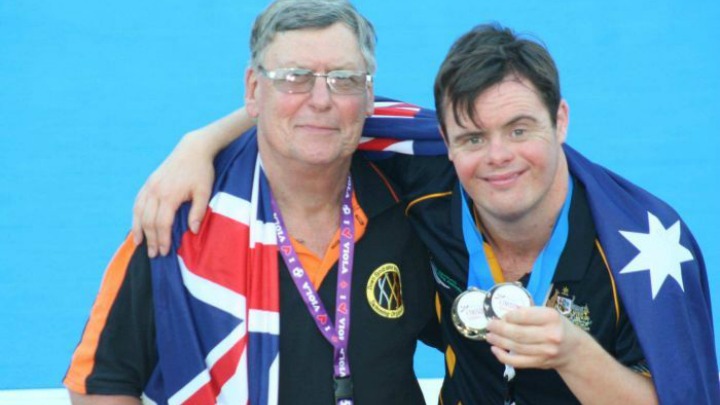 "I love swimming, it is my favourite sport, I do not give up," he said.
His father was not giving up hope either.
Ad. Article continues below.
"I think Danny has a chance still to go to the Paralympics, but it is also for all these young guys coming up," Mr Rumsey said.
"They deserve that recognition, they deserve the opportunity to get to the top and if the Paralympics are the top then they need that chance."
What do you think? Is it fair that athletes with Down Syndrome are forced to compete with a disadvantage, or do you think that the IPC is right for standing its ground?