Attack on Sam Armytage an insult to all of us who wear "granny panties"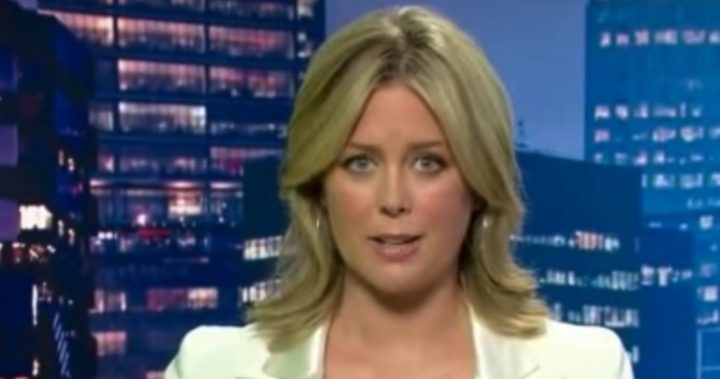 We're so used to seeing rumours and gossip published about celebrities and media personalities.
No doubt you've heard or read some of the rumours and gossip about Samantha Armytage in recent weeks.
But now one media site has taken it to the next level, shaming the Sunrise host over her choice of underwear.
The Daily Mail has published an article about Armytage wearing "giant granny panties" while out shopping in Sydney.
The article had the headline: 
Ad. Article continues below.
"Sunrise host Sam Armytage dares to bare with granny panties showing a visible line as she steps out in Sydney… after slamming rumours she's dating Channel Seven colleagues"
It featured photos of what it claims to be the line of her underwear visible through her dress.
Sam Armytage's giant granny panties show a visible line https://t.co/ACda8eDJbq pic.twitter.com/NsYuLhvsGo

— Daily Mail Australia (@DailyMailAU) December 11, 2016
If you're disgusted by the story, you're not alone.
Ad. Article continues below.
Social media has fired up over the issue, with hundreds of people backing Armytage and slamming the Daily Mail.
Some have called for people to go makeup free and "put out their giant granny panties", while others have questioned why a woman's underwear is news in the first place.
@RavenZech @GraceMillimaci @sam_armytage even if they were grannies pants, so what,, the world is falling apart , a ladies undies isn't news

— paul h (@biggrizzly2521) December 12, 2016
WTF?! This is appalling crap from Daily Mail.
Sam Armytage's granny panties show a visible line https://t.co/rWp23jN2qF via @DailyMailCeleb

— Kate McClymont (@Kate_McClymont) December 12, 2016
Ad. Article continues below.
Several news outlets and high profile people have leapt to her defence, including Sydney Morning Herald columnist Clementine Ford.
Ford described the article as "creepy" and "harassment".
"I use the term "creep shots" deliberately, because it's time this form of media abuse was called out," she writes.
"Following a woman to her car to capture images of her visible panty line on film isn't photojournalism – it's a sleazy act of harassment.
Ad. Article continues below.
"In fact, in the blanket mist of harassment that women like Armytage are subjected to on a daily basis, it isn't an exaggeration to call this kind of behaviour stalking. After all, she's being followed, spied on, photographed without her knowledge and then exposed when she least expects it to an audience of millions."
It's also made many people question – what in the world constitutes "granny panties"? Is that even a real thing?
The article comes after weeks of Daily Mail stories speculating about Armytage's love life and rumours about her "dating" colleagues.
Just yesterday the Sunrise host took to social media to slam the rumours being printed by sites such as the Daily Mail.
"In the past week or so, according to the gossips, I've been 'in love with'; a gay colleague, a straight colleague, a bloke I stood next to at the races 3 months ago, a Gladiator, a British boy-band member & 17 other people I've never met," she wrote.
Ad. Article continues below.
"All these men, & I have a bedtime of 7.30pm…..I'm amaaaazing.
"I urge all of you half-sensible people out there not to read/buy this rubbish. And certainly not to believe it. Where's the integrity in 'journalism' these days?"
What do you think about this? Do you think it's insulting?