As Aussie mum braces for Bali murder, British boyfriend changes his story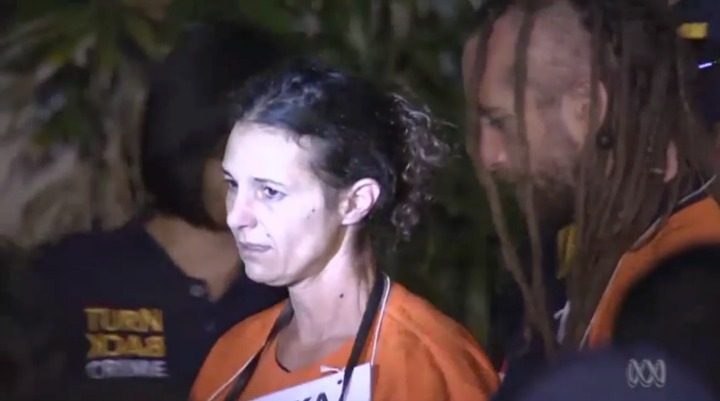 In a startling new development, the British DJ boyfriend of Australia mother Sara Connor has made a last minute change to his version of events the night a Bali policeman was killed.
While David Taylor had originally claimed Ms Connor had been involved in the attack that lead to the policeman's brutal death, he has now changed his statement to "I don't remember" in key areas of the story.
Police have already said the couple are both being formally named as suspects in the death, but Mr Taylor's sudden change of tune will complicate things for prosecutors.
Ms Connor has maintained all along that she was trying to protect the cop, but police say the bite marks on her leg and hand suggest otherwise.
While Mr Taylor had earlier claimed Ms Conner told him she had hit the policeman, he now says he can't remember.
Ad. Article continues below.
"Before the confrontation, he said Sara told him that [she hit Mr Sudarsa] after they got back to the homestay. But now, after the confrontation, he said: 'Maybe … I forgot'.
"He was in a panicked state, he was scared, he only remembers now," Mr Taylor's lawyer Yan Erick Sihombing said.
Mr Taylor changed his statement that Ms Connor told him she had hit the officer. "He said he can't remember Sara told him that. Sara also said she never told him that," Mr Sihombing said.
Mr Taylor had also earlier claimed that Ms Connor had burned the bloodied clothes the couple had worn on the night of the police officer's death.
"But he said just now: 'Maybe Sara's match wouldn't light up. So I took the match and it was me who lit the fire to burn the clothes. Maybe (before) I wasn't remembering clearly'."
It's just another twist in the case that seems like there is still a lot missing from the story…
Have you been following the case? What are your thoughts on this latest development?