Army steps in to help as rivers break their banks in SA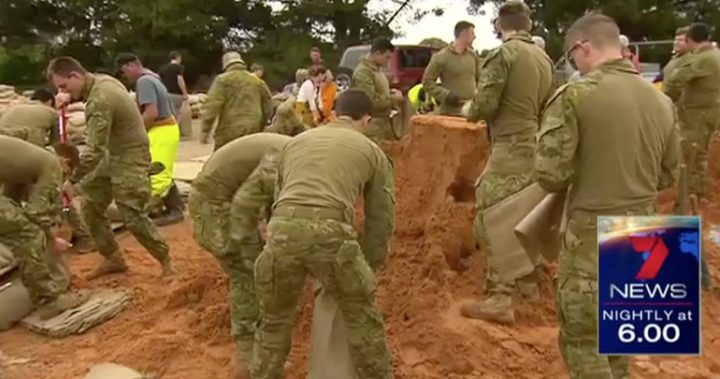 Two more South Australian towns are in danger of being inundated with flood waters today as the the Wakefield and Gawler rivers burst their banks.
There are reports of 20 homes at Bowmans already flooding as the SES and army work frantically to help residents sandbag their homes.
Waters have been rising since the mega storm, being described as a once-in-50-years event, hit earlier this week causing a blackout in the entire state.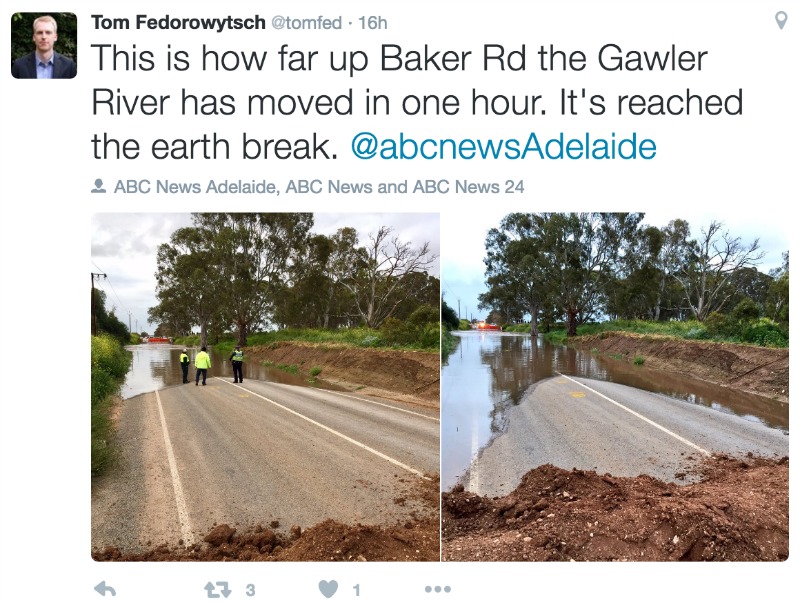 Many residents are still without power three days later, while others are scrambling to protect their homes from the rising water.
Ad. Article continues below.
SES spokesman Chris Beattie said the levy at Virginia failed this morning and an emergency warning was in place for the area.
"It's a very low-lying floodplain and there is a significant amount of water coming down the Gawler River and so there is every likelihood that there will be properties inundated," Mr Beattie told 891 ABC Adelaide.
There are reports that it is already too a late for some people to leave their homes.
Owner of the Port Wakefield Hotel Lee Barbero said floodwaters were blocking some residents from getting out of the town.
Ad. Article continues below.
"[Overnight] it was very quiet and eerie actually except for where they are all doing their bits sandbagging," she said.
She said the Army had helped with the sandbagging in a bid to move the water onto the golf course instead of into homes.
"There's a hell of a lot of people out there trying to do whatever they can.
"There are people who are actually trapped in their houses and that at the moment … and we can't get to them and they can't get out."
The state government and the SES are urging everyone to follow the emergency warnings and to evacuate immediately if they are told to.
Have you been affected by any of the wild weather this week? Do you know anyone who has?