Army captain says prostitutes on front lines would help relieve stress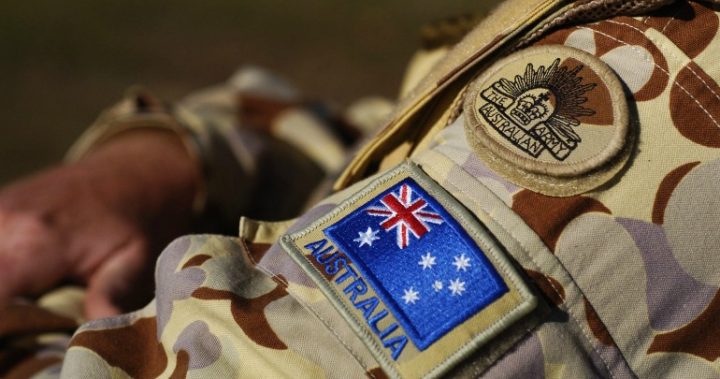 A female Army captain has sparked outrage after writing a post encouraging the use of prostitutes to relieve stress on the front line.
The article, named 'Sex And War — A Conversation Army Has To Have' , was posted on the Army's official Land Power Forum by Captain Sally Williamson who said many higher officials were too "nervous" to talk about sex after a string of military sex scandals.
Williamson who currently serves in the Middle East urged army chiefs to relax fraternisation rules so soldiers could "have sexual relations in a safe, secure and controlled environment".
The captain mused on "whether the Army could contract Australian male and female sex workers to service troops in forward operating bases and air bases" to provide that safe and controlled service.
She conceded there were certain moral and logistical barriers to make her idea a reality and suggested sex aids as another possible option.
Ad. Article continues below.
"Another option the ADF could consider is facilitating safe and regulated sexual satisfaction through other means such as providing masturbation facilities or issuing sex toys," she said.
The commander believed that sexual activity would relieve the stress of "loneliness or prolonged absence from family, friends, partners and spouses".
She also suggested that sexual relief could "[improve] intimacy and sexual interaction" when soldiers returned home and could be integral to "combat veterans with PTSD recovery".
The Defence Force was unhappy with the post and removed it soon after it was made public.
"The article was published on the Land Power Forum blog on 6 November 2017. It was removed on 15 November 2017 as it was not intended for the Land Power Forum and does not reflect Defence policy," a Defence spokesperson said. 
Ad. Article continues below.
"The Land Power Forum provides a discussion space for appropriately informed analysis, commentary, thoughts, and ideas among military practitioners, interested stake-holders and subject matter experts.
"Defence policy on conduct in the workplace has not changed."
What do you think of this idea? Do you agree that sexual release could take some of the pressure off our troops or do you think it is a logistical nightmare?