Are you willing to make a sacrifice for Australia or have you already done your dash?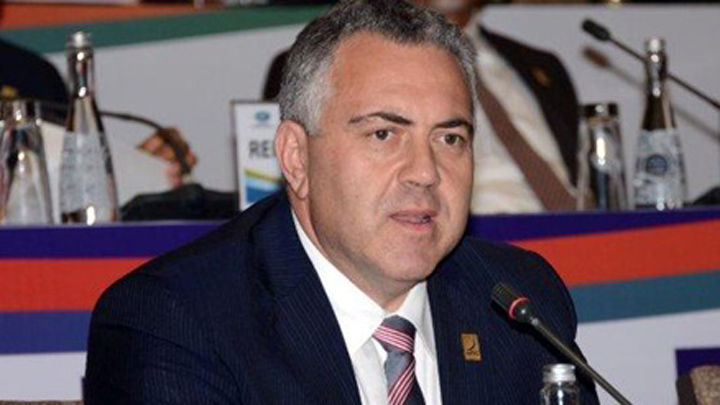 Yesterday, Joe Hockey announced that the 2014/15 budget deficit would hit $40.4 billion, $10 billion deeper than previously thought in May this year. He also revealed that a surplus is unlikely until 2019/20.
The Treasurer announced this when he delivered the Mid Year Economic Fiscal Outlook. According to the Sydney Morning Herald, Mr. Hockey said the government had been forced to make dramatic adjustments to its first budget after huge falls in commodity prices led to the biggest drop in trade since records began in 1959.
The deteriorating economic position and failure to pass the budget measures in the upper house have meant that several pieces of legislation holding massive budget savings have either failed to pass or are still waiting to be discussed.
The Sydney Morning Herald reported Mr. Hockey as saying, "This has been faster and deeper than anyone expected." But he did stand strong saying that although the situation seems dire, we are working towards a positive balance.
But the big question is, how do we dig ourselves out of this mess? We currently are in $244 billion debt and the road to recovery from there is uncertain, especially if the senate continues to block the proposed measures designed to recover the budget.
Ad. Article continues below.
There's no point in throwing around the blame game – was it the Labor party who left us in this mess? Have the Liberal government created it for themselves? The fact of the matter is right now – that doesn't matter.
But the future does, and that is the very concerning thing.
In one article written by an economist, he presented two different options for fixing the situation. The first option was to ramp up the taxes – increase existing taxes and begin taxing everything that is currently free of GST including healthcare, food and childcare. Or his alternative was to cut spending – stop pensions and welfare payments and make people rely on themselves.
If Mr Hockey believes that if the Liberal budget measures are passed we can return to a surplus and begin balancing the economy again – providing welfare, healthcare, education, foreign aid and industry sectors without tipping the scales, then is it worth sucking up the hard yards for a few more years for a brighter future in another five?
Because if the senate continues to fight and reject these measures, our living conditions won't change – they wont improve or decline, they will just remain. Right now on the site every day, several people share their stories of hardship in the current economic climate under the current government.
So are you willing to sacrifice the next five years to hope for a brighter future for not just us but Australia, too? Or do you feel like you're entitled to an easy life now, even if it is at the cost of your grandchildren's lifestyle, too?