Are we prepared as a nation for an influx of dementia cases?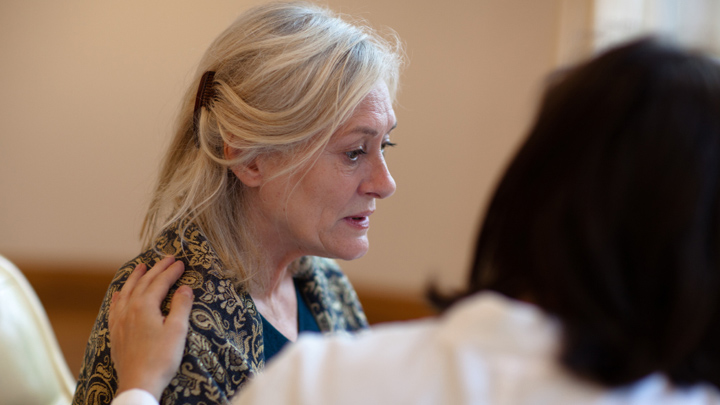 It's something not everyone wants to think about or consider but the fact of the matter is that dementia affects 340,000 Australians and those numbers are set to increase. However, our government doesn't seem to realise just how important it is to be prepared for more sufferers in the population, and what that means for our workplaces.
According to research by the ABC, there are growing numbers of employees with dementia, with a possible "tsunami" of future cases on its way.
The government has yet to focus on this near epidemic but it's something that needs to be looked at, particularly if they expect future generations to work until they're 70 and beyond.
Alzheimer's Australia chief Carol Bennett told the ABC were a cause for alarm, "If we ignore this issue, it's at our peril.
"We've seen the numbers that have increased, and you know, we're going to see an increasing prevalence of the condition, we can't afford to ignore it.
Ad. Article continues below.
"What we've seen is that there has been an increase in the number of younger people getting younger-onset dementia, and we know that about 25,000 young people currently have it in Australia.
"As the prevalence of dementia progresses, we will certainly need to be adjusting and making sure that we've got policies in workplaces as that prevalence increases".
It's devastating to hear that we are lagging behind other countries who have already made steps to prepare for more dementia cases. Clinical neuropsychologist Dr Nicola Gates said she was concerned about this and that the conversation between key players nationally had not even started yet here.
"You would be looking at 5 to 15 per cent of the workforce over 65 having a cognitive impairment," Dr Gates said.
"I don't think the Australia workplace is currently set. They haven't established policies and procedures, HR departments don't know what to do yet, and the policy changes within government to extend or delay the age of retirement haven't been matched by polices and looking at employment with people with cognitive problems".
Ad. Article continues below.
Dr Gates also highlighted the legal implications for employers if they were not properly advised on the rising numbers of Alzheimer's and dementia sufferers in the workplace, and how there could be an increase in discrimination cases.
The doctor told the ABC she believes the potential for litigation is real, however there is still a lack of research into the consequences of dementia in the workplace and what it will mean everyone involved.
We are certainly aware of the increasing incidence", Federal Health Minister Sussan Ley assured.
"In the same way we've tackled mental health in the workplace, I believe we will similarly tackle dementia in the workplace.
"Certainly when you consider the ageing population, the increasing costs for health over future generations as indicated by the intergenerational report, and also the changed service profile that older people need in their communities, it is of course something that governments remain very committed to and very focused on.
Ad. Article continues below.
The ability to recognise this is a problem is the first step however it is worrying to think about workplace reforms that include incidences of dementia, considering the current rate of age discrimination. Time will tell what will happen.
Tell us below, do you think that dementia will case a whole host of issues in the health care system and beyond? What should our government do? Is there any real, solid solution?