Are we paying off an MPs mortgage?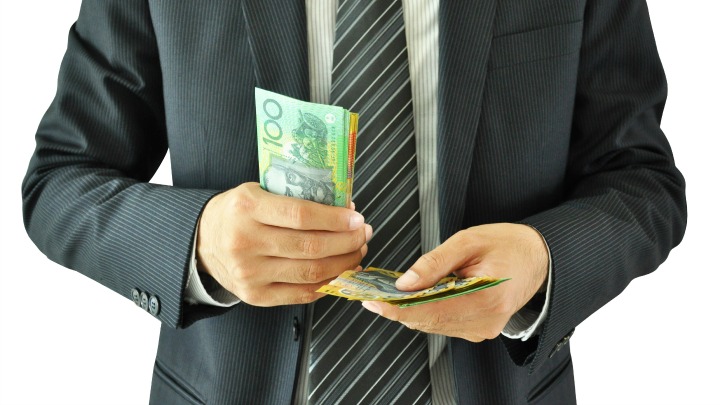 It's not the first time the issue of parliamentary travel entitlements has reared its ugly head, but in the current environment, with the budget in a state of disrepair, it grates on the average Australian the wrong way.
As reported by the ABC, it is apparently common practice for federal MPs to use their taxpayer-funded travel allowances to pay off a mortgage on property in Canberra. Essentially, those that make the most of the system, are using your taxes to accumulate personal wealth.  Is that income, if channelled into a private property, subject to personal income tax at the highest rate? Or does the Australian taxpayer benefit from the capital growth on that property? It would be interesting  to see what the ATO thinks of this practice.
The overarching problem is that individual federal MPs largely get to decide what they're entitled to claim. With 50 separate entitlements spread amongst four broad categories of expenses – the newly created 'business as an elected representative', parliamentary', 'electorate' and 'official', is it any wonder that MPs can bury many undefined costs in a myriad of ambiguity.
In a recent case, an MP claimed their travel allowance for a night's stay, just 24 kilometres from their home. In other cases, an MP have claimed travel expenses to the other side of the country and noted it as 'electorate business'. The list is endless and simply leaves the electorate with a bitter taste in their mouth and a lingering distrust of what is genuine work related travel.
It's a slap in the face to hard working MPs who claim minimal or only legitimate costs despite representing broad electorates. No MP should be out of pocket for representing their country, however the system should be designed to cater for the genuine costs of the Member doing business.
Ad. Article continues below.
Should it not be a case of if there's a legitimate expense then it gets spent, if there's not, it simply stays in the taxpayers coffers.   An entitlement should not mean that you get it anyway. It would be no different to any expense for any other business. For example, if a client flies an executive to a particular destination, that same executive does not turn around to his or her own company to claim the travel expense as well…and get to make an additional contribution to their mortgage obligations in the process.
The government seems to be very good at popping up departments here and there to run various microcosms of Australia Co.  Maybe it needs another one to independently pre-approve the expenses of its own MP's.
It does beg the question, if they can't manage their own entitlements rights, how do they think they will be able to balance the federal budget?
Tell us what you think. Should MPs pay for their own travel and submit monthly claims for reimbursement that are independently audited? How do you feel about their entitlements and is it time for an overhaul?