Are the Catholic Church changing their position on same sex marriage?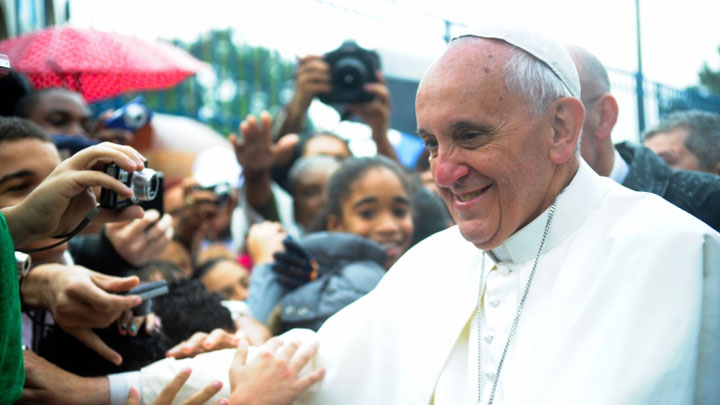 Senior clerics of the Catholic Church have been reviewing the Catholic teaching on family have released a working paper that shows their position may be swayed on relationships that aren't strictly male and female couples.
Ad. Article continues below.
The clerics, hand picked by Pop Francis seem to have had a more positive approach to what they call "irregular" relationships including cohabiting, divorces and gay couples.
The paper sums up the discussions in the first week and included statements like, "Homosexuals have gifts and qualities to offer to the Christian community. Are we capable of welcoming these people, guaranteeing to them a fraternal space in our communities?"  and "Without denying the moral problems connected to homosexual unions, it has to be noted that there are cases in which mutual aid to the point of sacrifice constitutes a precious support in the life of the partners."
According to the Sydney Morning Herald, the report suggested that there is not yet an indication of whether the church will change its teachings that sex outside of marriage, homosexuality and divorce are fundamentally wrong, However it does recognise that it needs to find a way to bridge the gap between the reality of the modern world and its teachings.
The paper appears to have been received with a very mixed reception from members of the Catholic clergy around the world, but Pope Francis seems to stand by his "Who am I to judge" comments from last year. The Sydney Morning Herald also reported that any changes to teachings are expected to be agreed upon by consensus so a proper conclusion is not likely to be agreed upon until 2016.
What would you like to see the Catholic Church change? Tell us in the comments below…