Are older drivers more dangerous than hoons?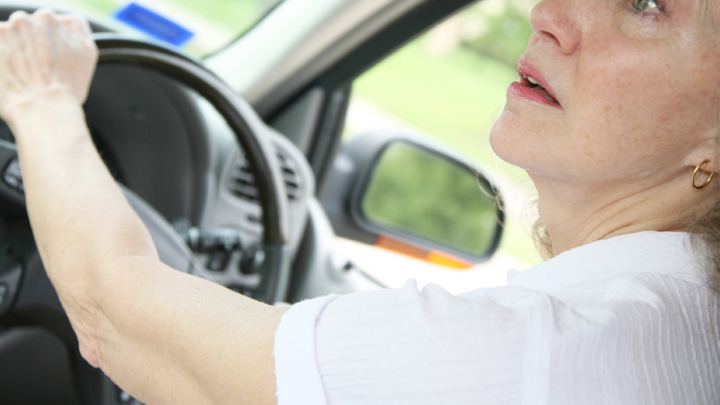 It's a sad thought but at some stage in our lives, there will come a time when we won't be able to drive ourselves around. Whether or not it's because we physically can't do it, or the law says we can't any more, there will be a time that it becomes dangerous for us to be on the road. But some are warning that older drivers are risking others' lives sooner and just as much as young hoons.
It's been the source of much debate for many years now: how old is too old to be driving? Just a few weeks ago we heard that tragic story in Brisbane where a 87-year-old man accidentally ran over his wife, killing her in a shopping centre carpark.
A new survey has revealed that older drivers are just as dangerous as young hoons, with a tendency to speed and take risks whilst behind the wheel.
According to Geriatrician David Lussier, research shows older drivers were causing as many car accidents as young reckless drivers due to their deteriorating cognitive and physical abilities and likelihood to be on multiple medications.
When we get into our 50s and 60s, it's common knowledge that our cognitive abilities deteriorate, but we didn't know just the shocking extent of what could happen just by merely getting behind the wheel as we age.
Ad. Article continues below.
"Driving requires a lot of divided attention because you have to focus on what you're seeing in front of you, as well as to the right and to the left of you. And you have to coordinate that with what you're doing with your hands and feet. It's a very complex task," Mr Lussier said at the Australian and New Zealand College of Anaesthetists' annual scientific meeting in Adelaide, reports Fairfax.
Medications were said to play a role in driving behaviour and could decrease a driver's ability to focus on multiple things at once, a skill all drivers need to have.
So what is the cause of accidents that over-50 drivers are having? Dr Lussier puts it down to bad judgement or delayed decision making. He said it wasn't necessary to put an age restriction on ageing, but family members should have discussions with elderly drivers to consider if they should be driving.
According to the Transport Accident Commission, "drivers aged 75 years or over have a higher risk (per distance travelled) of being killed in a crash than any other age group. As we age our bodies become more fragile and those particularly in this age group are more likely to be hurt or killed in a crash".
They made mention of the fact that many older people are perfectly capable of driving safely, yet physical and mental changes that often come with ageing can affect how well older people drive.
Ad. Article continues below.
The TAC has issued a checklist for any driver who is questioning whether they should continue to drive, which you can view here.
Additionally, A Centre for Accident Research and Road Safety analysis of crashes in Queensland between 2004 and 2009 has shockingly found similarities between drivers in their 90s – they were equally likely as those in their early 20s to be involved in car accidents, with older driver crashes more severe.
Sadly, older drivers in these crashes were also more likely to be regarded as being at fault and on medications at the time. Despite this, the Road Safety report warned against painting every driver with the same brush; that is to say, older drivers should not have reduced access to driving because of the perceived risks.
With an ageing population, and the number of over 60 drivers set to double in the next 15 years, is it now time that our governments look for a way to address this issue? What can be done?