Are Australians really that selfish?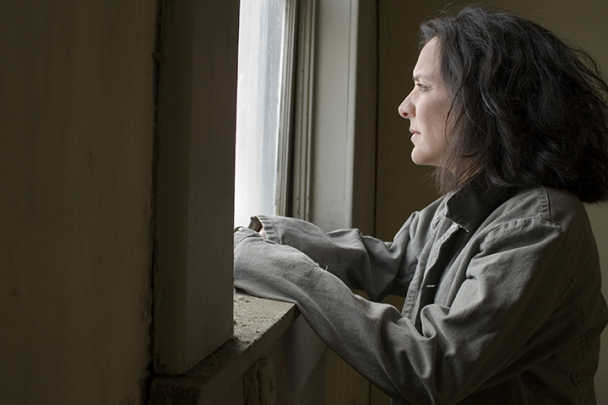 This week a report released by the Committee for Economic Development of Australia gave every Australian a very alarming wake up call. They found that despite the fact Australia is considered a wealthy, safe, happy country, there's far too many Australians living in poverty.
When we think about poverty, our mind drifts to far away places like Africa, parts of south-east Asia and South America. But the reality is that it is happening in our own back yard. And this forces us to ask us the question of ourselves, how can we be less selfish and help the problem?
According to the OECD, Australian average disposable incomes are around $40,o00 – $10,000 higher than the overall OECD average. However 4-6 per cent of the entire Australian population live in poverty – that is between one million and 1.5 million people.
A lot of people cry poor, we struggle to get through the week on our income – whatever that may be – we find the bills stack up and we struggle to pay off debt and there are many ways at defining poverty. But unless you receive less than $400 a week for a singe adult in income, you can't truly consider yourself as living in poverty. That is the benchmark set by the Australian Council of Social Service in 2012. The sad thing is that if we were to consider this as the real benchmark for Australia, as many as 2.55 million Australians will be living in poverty.
According to the Sydney Morning Herald, another way of assessing poverty is the "deprivation" approach, which considers whether people have access to necessary goods and services.
Ad. Article continues below.
A 2010 survey found that 18 per cent of Australians did not have up to $500 in savings in case of an emergency. 13 per cent did not have enough for dental treatment if needed, while 8 per cent did not have enough for an annual trip to the dentist for their children. 10 per cent did not have home contents insurance, and 20 per cent were unable to afford a week's holiday away from home each year.
Regardless of how we look at poverty and how we assess it, the big problem is that plain and simply it exists in our own backyards.
Solving it isn't quite so easy though. So many people live the champagne socialist lifestyle – they enjoy their nice, embellished and slightly privileged lifestyle but they're vocal for the less fortunate. The question is, what are they actually doing about it?
That seems to be Australia's consistent problem. We want to help, we want to fight for those who are less fortunate than ourselves and we'll be vocal about our ideas, thoughts and opinions. But when it comes to actually making change happen, where is the action?
This is not a place to discuss politics. We don't want to know if you think politicians earn too much because you've already told us. This is a discussion about the everyday Australian. This is a discussion about you.
Ad. Article continues below.
Are Australians, ourselves or others we know, a little selfish when it comes to actually turning words into action? What do you do, as an Australian citizen, to help our neighbours living in poverty? How have you tried to change this situation? 
It could be donating clothing to Vinnies, donating books, car pooling, volunteering at a soup kitchen or street van. Whatever it is, tell us. Let's prove that Australians aren't selfish and that we are actively working towards making Australia a better place for everyone through our actions.