Another shark attack...when will we learn?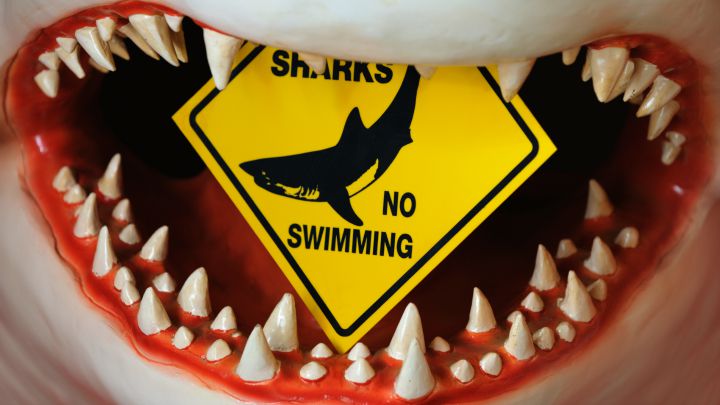 I have always said I will only swim in South East Queensland.  Not because of some state-based parochial bias, but because I feel I'm less likely to be attacked by a shark. Further north and the fear of box jellyfish, crocs and other nasties kicks in, but from Noosa to Coolangatta, I feel completely at ease slipping into the ocean to frolic in the waves.
Not so in many to most other parts of the country.
Yesterday, in the latest attack, a man has received life threatening injuries, after having been bitten by an as yet unidentified shark, whilst body boarding at Lighthouse Beach, just south of Port Macquarie, NSW. This is the sixth attack in the region, spanning Byron Bay in the north, through Ballina, Evans Head and down to the Central Coast, in the past few months.
Just a few kilometres north, on the other side of the Tweed river, starts a series of beaches as famous as Uluru and as important to Australian tourism as The Great Barrier Reef. Yet the incidence of shark attack is stopped dead in the water.
The difference – shark nets.
Ad. Article continues below.
These controversial devices have been protecting many beaches for decades, since the late 1930's in fact. Since, there has only been one fatal attack on a netted beach. One.
Why don't we install shark nets at all popular swimming and surfing beaches around Australia?
However, despite the seemingly growing incidence of shark attack around the country, the debate around shark nets has intensified. In one corner, conservationists and environmentalists are rightly concerned about the significant number of marine animals, from sharks to turtles and our beloved humpback whales, that drown having been caught in the nets each an every year.
In the other corner, it's not good publicity to have swimmers and surfers, locals or tourist alike, being attacked in our tourist hotspots, killing them and our reputation at the same time.
What's behind the increasing numbers of shark attacks?  Have the successful conservation programs that have seen the return of humpback whales to healthy, sustainable numbers brought more sharks to the migratory route?  Are surfers are chasing better waves on less crowded beaches and putting themselves in harms way?
Ad. Article continues below.
Many surfers will tell you they are in their territory. They have a right to be there. But increasing numbers of stories of another life or limb taken on an Australian beach is not good for business.
Where do you swim? Is the beach protected by shark nets and if so do you feel protected? Do you think similar protection should be rolled out on all popular beaches to protect the beach-going public? Or should they be removed period.  Join the conversation and let's hear your views.